At the end of September 2020, over 90 people from all over the world – from the mobile industry, the ICT industry, governments, the international development sector and the academic community – joined the Connected Women seminar on reaching women at scale to accelerate digital and financial inclusion. The session was part of the GSMA's Africa flagship event, GSMA Thrive Africa, powered in Kigali and hosted virtually due to COVID-19 restrictions.
As we mark 10 years since the launch of the GSMA Connected Women Programme, we shared our latest data and insights from our Mobile Gender Gap Report 2020, and explored how to realise the significant commercial and social opportunity of greater digital and financial inclusion for women in Africa. We were delighted to host two of our Africa Commitment Partners; MTN Mobile Money, Ghana and Safaricom PLC on a panel discussing what opportunities reaching women at scale has for operators. They were represented by Ruth Badoo, Senior Manager MFS Operations & Service Delivery and Agnes Kinga, Senior Manager Terminals respectively.
Four key themes emerged from this session:
We must address the barriers women in Africa face, if the mobile gender gap is to close
Our Mobile Gender Gap Report 2020 highlights how women in Sub- Saharan Africa (SSA) are 13% less likely than men to own a mobile phone; a gap that widens when you look at more sophisticated mobile use. SSA region has the second largest gender gap in mobile internet use at 37%. This gap has remained flat since 2017 while in South Asia, the gap though higher at 51% has significantly reduced over the same period. Mobile gender gaps also exist for other mobile services in Africa – we know from Findex, for instance, that African women are 20% less likely than men to have a mobile money account. It is critical that we drill down further to understand the intricacies of the gap and to tackle the underlying barriers that women face to adoption and use of mobile technology.
Affordability i.e. cost of handsets remains the top barrier preventing women from owning mobile phones. Among mobile phone users, literacy and digital skills remains the top barrier to mobile internet use. Agnes explained how Safaricom's partnership with Google to offer affordable smartphones to customers is addressing both the affordability and digital skills barriers, resulting in a significant portion of their Neon devices being purchased by women.
There is both a commercial and social impact to reaching women with mobile
Our research shows that mobile ownership makes men and women feel safer, helps them in their day-to-day work, study and household chores, and provides them with access to information that would otherwise be hard to access. Addressing the mobile gender gap also makes business sense. GSMA research found that closing the gender gap in mobile internet use across LMICs over five years could deliver an additional USD 700 billion in GDP growth, while closing the gender gap in mobile ownership and use over the same period could deliver $140 billion in additional revenue to the mobile industry.
According to Agnes, reaching women with mobile is aligned to Safaricom's purpose of "transforming lives", and because women form a significant portion of their customer base, they are a key priority. "By the end of 2019, 54% of our total Neon range devices were taken up by women, and this translated to an overall increase in smartphone ownership by women in our customer base."
According to Ruth, MTN MoMo has seen a positive impact from focusing on women and specifically targeting them with their merchant payment proposition within the open markets through their MoMo Pay female merchants project. Female traders are increasingly on-boarding fellow women onto merchant payments, and reaching more female customers as they prefer to interact with female merchants. With increased use of merchant payment services, more women are keeping money on their mobile money accounts and increasingly using other mobile money services such as insurance and savings.
Partnerships are crucial to reach scale
Partnerships can enable mobile operators to reach more women and better serve existing female customers (see our flagship report Reaching 50 Million Women with Mobile: A Practical Guide), and this was echoed by our panellists.
Agnes explained how partnerships with organisations holding similar visions was critical for success. Safaricom has partnered with device manufacturers to develop their own branded Neon range devices, and with Google on a digitisation campaign dubbed 'Maisha Ni Digital', Swahili for 'life is digital'. The handsets include pre-installed, Google-owned Android (Go edition) with apps running lighter and saving on data. The companies have also collaborated on developing training content for male and female customers.
Martin Kariithi Njoroge, in charge of Android Platform Partnerships at Google and a panelist at this session, also shed light on how their involvement in the smartphone partnership with Safaricom was instrumental in its success. According to him, "Access to the opportunities the internet offers is critical for any nations' economic growth and social inclusion. We want to support the democratisation of the internet for all and exemplary partnerships like this one with Safaricom play a critical role for Google to deliver on its mission of making information accessible to everyone equitably through its products and services."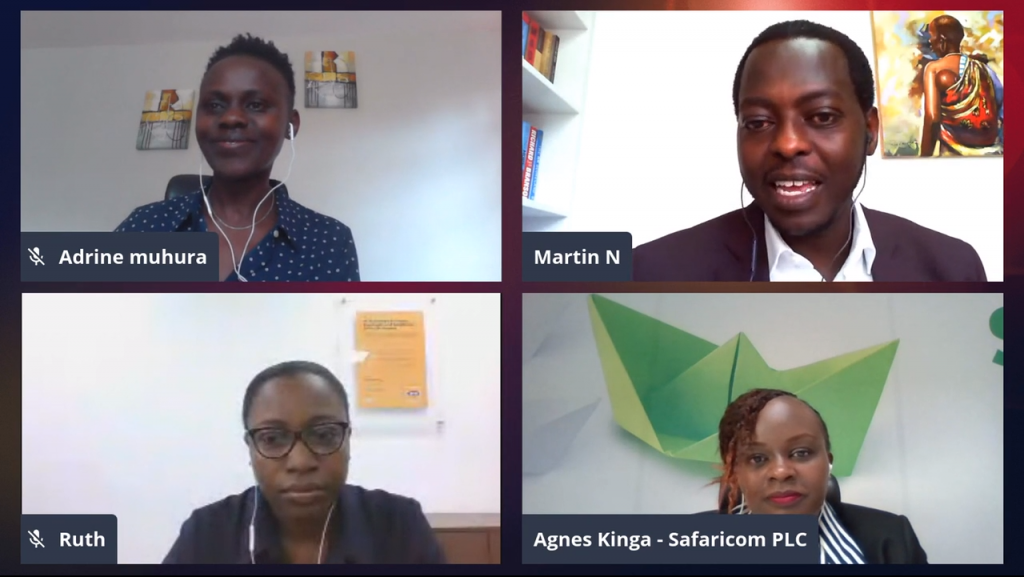 You do not necessarily need to develop new products to reach women
In our flagship report mentioned earlier, we found that it is not always necessary to design female-specific products and services to reach women. Most product offerings that successfully attract female customers at scale are mainstream and do not focus exclusively on women. We recommend mobile operators consider whether adapting mainstream products could reach female customers more effectively than developing female-specific ones. All the interventions discussed on the panel are a true testimony of this theme. For example, MTN MoMo identified Ghana's female-dominated open markets as an important area to reach women with their mainstream merchant payment proposition. This offers sellers an alternative channel to receive payment, and customers the opportunity to carry money safely in their mobile money accounts to pay for goods and services.
Safaricom's mainstream Maisha Ni Digital offering has been particularly effective at reaching women, given its focus on addressing the barriers that Kenyan women feel more acutely than men, such as handset cost and lower digital skills and confidence, and proactive focus on ensuring marketing resonates with women as well as men. Safaricom and Google have recently launched a device-financing offering allowing customers to pay a small deposit upfront followed by daily payments of $20 cents towards owning a smartphone, further addressing the affordability barrier particularly for women.
In light of the COVID-19 pandemic and the challenges and opportunities it has brought with it, addressing the mobile gender gap is now even more crucial in order to deliver the significant benefits of mobile connectivity to women, their families, communities and the economy.
For more on the panel discussion and the data and insights shared during the session, you can watch the full session recording here: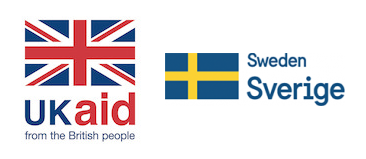 This initiative is funded by UK aid from the UK government and by aid from the Swedish International Development Cooperation Agency (SIDA), and is supported by the GSMA and its members. The views expressed do not necessarily reflect the UK or Swedish governments' official policies.