The month of January at GSMA is the time when we embark on the immersive learning journey that we call Field Focus Week. Together with our MNO members and agricultural sector stakeholders – agribusinesses, AgTech and financial providers – we travel into rural regions to experience initiatives to digitise agricultural value chains.
This year we travelled with 11 MNOs (six of whom are current engagement partners) and 9 ecosystem practitioners from across Sub-Saharan Africa and South Asia to the Eastern Region of Ghana, one of the fastest growing mobile money markets globally. We witnessed the deployment of last mile digital tools in the cocoa sector, the country's second most important export, which sees the involvement of as many as 800,000 smallholder farmer households.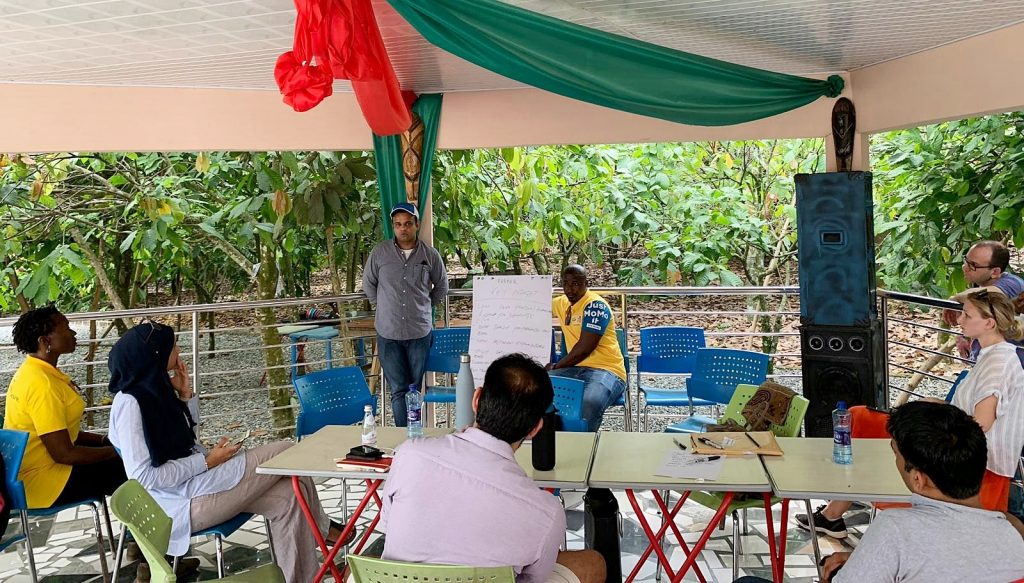 Our objective was to compare early learnings in digitising farmer IDs and in digitising the process of procurement and payment of crops. The trip was also a unique opportunity to leverage the experiences and brainpower of an international group of experts to generate ideas for local service providers on how to improve solutions.
In this blog, the first of a two-part series, we summarise our learnings around the benefits and existing challenges of digitisation in the agricultural last mile from the perspective of Ghanaian cocoa farmers, the value chain actors at the very start of the agricultural value chain. In the next blog, we will present insights from the buying side, that of the agribusinesses who procure cocoa beans from farmers and begin the process of value addition, which eventually brings products to our consumer tables.
What are the perceived benefits of digital payments to farmers?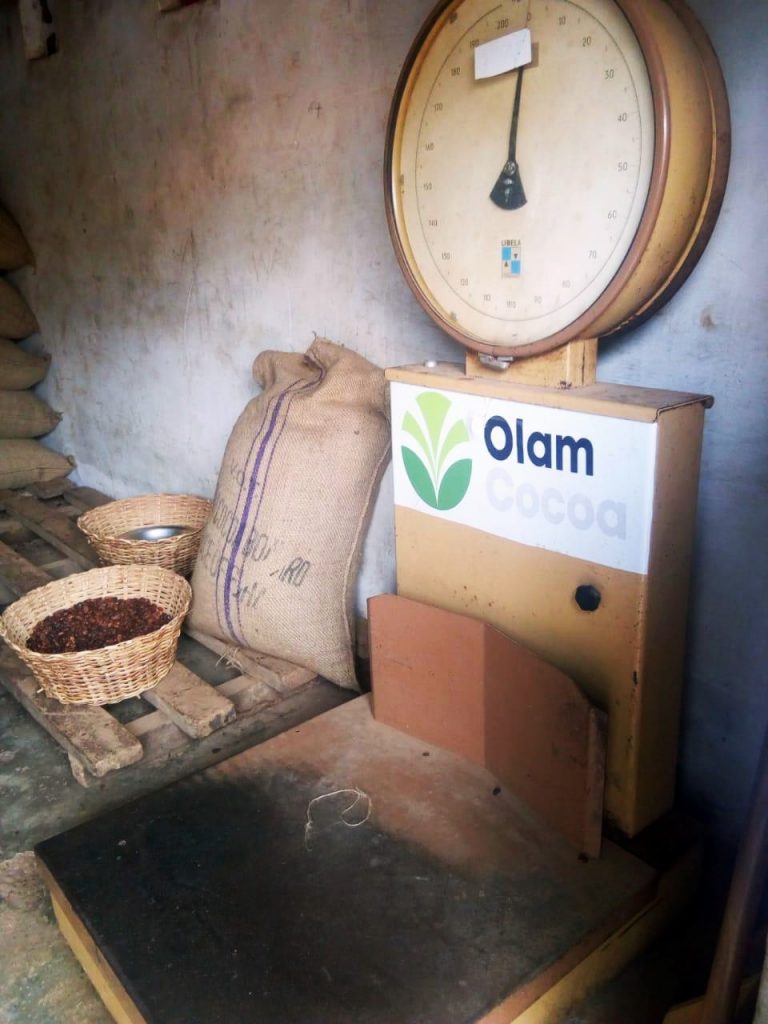 During the week, we visited two deployments in Eastern Ghana. The first was the GSMA pilot led by MTN Ghana in the area of Suhum, for which GSMA is providing technical consultancy. The project focusses on digitising farmer records and agribusiness-to-farmer payments via MTN mobile money for Royal Commodities, one of twenty-eight so-called Licenced Buying Companies (LBCs) in the cocoa sector. The second visit was in the area of Nkawkaw, where global agribusiness Olam, another major LBC, uses the digital procurement tool OFIS (Olam Farmers Information System) to register and store procurement records and to pay farmers, mostly via the national biometric e-zwich card payment system.
We asked farmers to evaluate and compare digital financial tools used for payments in these initiatives, the government-led e-zwich card and mobile money, based on cost, accessibility and other criteria that matter to them. Key insights from farmers include:
The perceived security of different digital financial services varies greatly
As expected, security of last mile payments is a major concern for farmers. When comparing mobile money and e-zwich, it was evident that as long as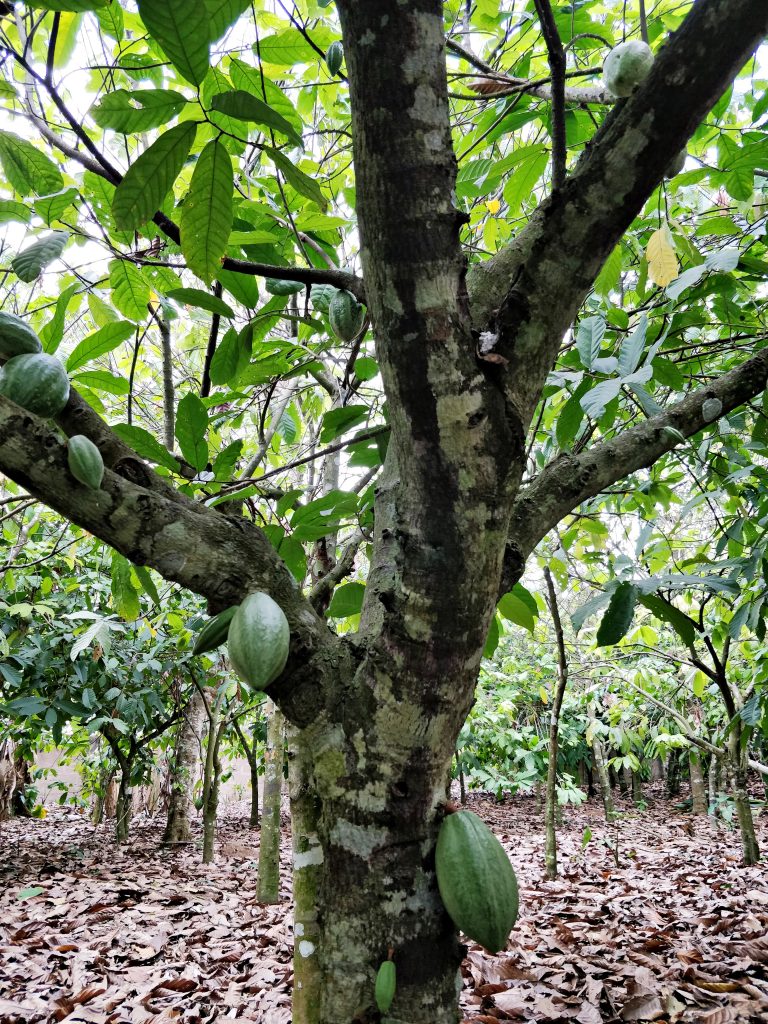 farmers are mobile-money proficient, they do appreciate the security of receiving payments into their digital wallet. At the Royal Commodities pilot in Suhum, we talked to a group of three under-thirty farmers, including a female farmer, who all seemed comfortable using MTN mobile money not only for cash-ins and cash-outs but also for airtime top-ups, P2P transfers and to receive remittances. For these users, the transition from cash to mobile money payments was relatively straightforward.
The story was different at the Olam deployment in Nkawkaw, where farmers receive payments for crops in cash and via e-zwich. We sat in a village with a group of farmers who were proudly holding their e-zwich cards, and told us that they appreciated the sense of ownership and control over their finances that the physical card offered them. Kwame, a 45 years old illiterate farmer, told us that he felt more secure with biometric e-zwich because he did not know how to use mobile money, and therefore needed to communicate his mobile PIN code to a third party, either a family member or an actual mobile agent, to complete a cash-out.
The practice of sharing PIN codes to complete transactions seemed to be widespread, evidencing the need for appropriate training and on-boarding of farmers targeted for last mile digitisation. It was encouraging, nonetheless, to see that existing mobile money users are seeing immediate value from mobile money payments. Even so, in a rural culture that values physical objects, farmers voiced their appreciation for actual cards as well as paper receipts, which the purchasing clerks of both Royal Commodities and Olam still provide to farmers, proving the need to implement gradual and phased transitions to digital.
Accessibility and farmer friendliness is a key value-add of mobile money
The value of mobile money in terms of proximity, accessibility and ease of use is unchallenged, even in a market like Ghana, where alternative digital financial services (DFS) exists. Mobile money agents are present and visible in remote rural settings. In Nkawkaw, we met Afua, a young mobile money agent and a cocoa farmer herself, who as a trusted community member helps other farmers perform transactions within the village perimeter. In Suhum, farmers receiving agricultural payments via MTN mobile money told us how having easy access to their funds via the two agents available in their village made them feel more in control of their money. They also appreciated the friendliness of the local agent who is available after hours in case of emergency.
On the other hand, bank –led systems like e-zwich are by no means as easily available and accessible. The cocoa farmers we met talked about having to travel to the nearest town, often far away from their village, in order to cash out their money on the e-zwich card. They also mentioned the challenge of having to visit several banks before being able to cash out as banks often turned them away. Farmers even recalled occasions when they had to ask their purchasing clerk at the agribusiness to alert the bank before being able to perform transactions. These challenges highlight a lack of incentives for traditional bank agents to serve rural customers, and the overall uneasiness of unbanked farmers to access traditional banking services.
Farmers recognise the benefit of digital wallets as savings and cash management tools
In line with existing evidence from other markets, our field trip in Ghana also highlighted the demand from farmers for saving and cash management solutions. In a cash culture, this comes across as a key pain point. Some of the farmers working with Olam pointed at the difficulties in withdrawing cash from e-zwich bank agents as a paradoxical benefit, because in their view "not having immediate access to cash instils a saving mentality". This finding points at the need for convenient saving products that are just not available for rural people.
One of the key values of digitising agricultural payments via mobile money is that farmers can immediately access a saving tool in the form of the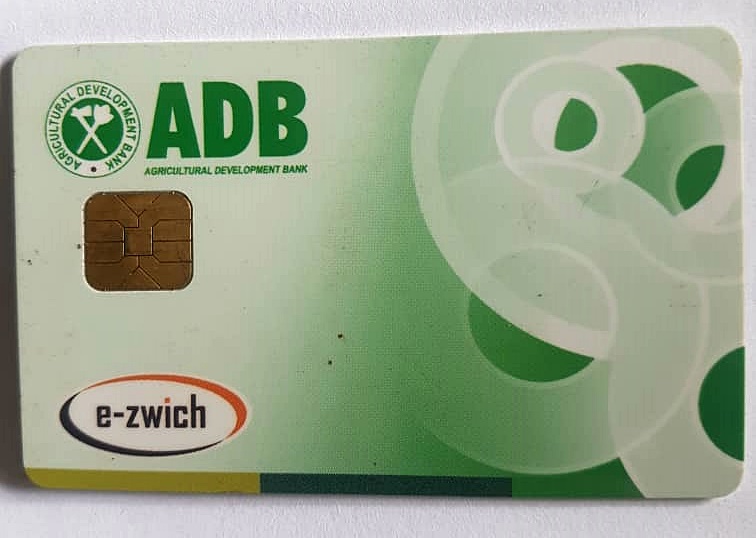 actual digital wallet. This is especially true in Ghana, where mobile money wallets are interest-bearing accounts. Taking into consideration that some of the farmers we met derive up to 80% of their household income from selling cocoa beans, turning cash for agricultural payments into mobile money seems a reasonable starting point for financial inclusion.
An early indication from GSMA monitoring and evaluation of the MTN's mAgric pilot with Royal Commodities is that 48% of farmers that have an MTN account claim to keep mobile money in their digital wallet. This saving behaviour is very encouraging and presents an opportunity for the adoption of wider ecosystem services.
Existing challenges and new efforts to allow pilots to evolve and scale up
In spite of the value of mobile money as a saving tool, and the benefits of subsequent ecosystem services that are available (P2P transfers, airtime top-ups, remittances) farmers are likely to cash out a large part of their funds. This is especially true in the early phases of DFS adoption. In addition, while accessibility and farmer friendliness are strengths of mobile money in rural areas, without efficient and liquid agents, mobile money cannot sufficiently serve the rural customer.
From a farmer perspective, not only low digital literacy but also a lack of awareness of DFS persist as a widespread challenge, even in a country like Ghana where the FinTech sector has rapidly evolved in the past few years. None of the farmers we talked to, for example, could recall that in Ghana there is interoperability between the two digital payment systems. Farmers were also not aware of the fact that mobile money services are accessible via voice dialling and not only via text-based USSD.
To address these challenges, mobile money providers must work to:
Develop relevant, rural-focused mobile money use cases, such as enabling digital payments for school and health fees. These are major household expenditures for Ghanaian farmers, and present an opportunity for digitisation, as already seen in other countries.
Ensure the availability and liquidity of mobile money agents in rural areas. In Ghana, MTN is making good progress, also thanks to a partnership with a local super-agent whose core business is to provide mobile money float to underserved regions. As pilots scale up, mobile money providers should consider the whole range of available options to ensure liquidity, especially at the time of agricultural payments.
Collaborate with value chain actors to on-board farmers onto digital tools: The lack of farmer awareness on DFS highlights the need for digital and financial training initiatives. One of the strengths of a value chain approach to digitisation is the opportunity for stakeholders, Fintech providers and agribusinesses who hold the economic relationship with farmers, to come together and strengthen each other's effort to educate and on-board farmers.