Livestock is a central component of Pakistan's agriculture sector, contributing 11.1% to GDP with direct involvement of over 8 million rural households. The country produced over 57 million tonnes of milk during the last financial year.
The GSMA Agri programme seeks to enhance the productivity, profitability and financial inclusion of smallholder farmers and the agricultural industry at large through scalable and commercial mobile services. As part of this initiative, in 2017-18, the programme partnered with Jazz, the largest mobile operator in Pakistan with over 50 million subscribers, to deploy agribusiness digitisation solutions which would support the financial inclusion of smallholder farmers selling outputs to selected agribusinesses.
Our research shows that digitising agribusiness to farmer payments for output procurement presents a $39.8 million revenue opportunity for Pakistani mobile money providers by 2020.
As we speak to agribusinesses, both in Pakistan and globally, there is an increasing demand for digitisation solutions that go beyond payments, into areas such as farmer registrations, track and trace, digital extension services and agronomic advisory, IoT solutions and farmer credit, amongst others. We recognise that, at a minimum, digitized profiles and procurement records are pre-requisites to implement digital payments.
Finding opportunities to digitise agri value chains in Pakistan
Following the finalisation of our partnership with Jazz in Pakistan, GSMA contracted IDEATE, a local design agency to support in field research. Together, GSMA, Jazz and IDEATE, implemented a human-centered design approach and met with seven agribusinesses to understand their digitisation needs, primarily across three different value chains (dairy, rice and maize). We visited stakeholders, including farmers, middlemen, collection agents, quality testers, transporters and agribusiness management, during their day-to-day activities with the objective of developing a holistic understanding of the supply chain mechanics in these value chains.
This first phase of research was followed by a week-long synthesis that aimed to understand opportunities for digitisation, identify suitable entry points for a digital solution and design the product according to the needs of the users.
At the end of this process, we selected the dairy value chain as the entry point for a pilot project due to a number of factors:
Agribusinesses have a considerable proportion of direct procurement from small farmers;
High frequency of payments, as fresh milk is procured year round, translates into a stronger payments business case and more active mobile money accounts for the operator;
Lower size of transactions that fall within regulatory limits for mobile money and creates little additional pressure on agent liquidity for cash withdrawals;
The size of the dairy value chain in Pakistan and its continued growth; and
The existence of formal agribusinesses with a keen interest in exploring opportunities to digitise operations and currently lacking in-house digital experience.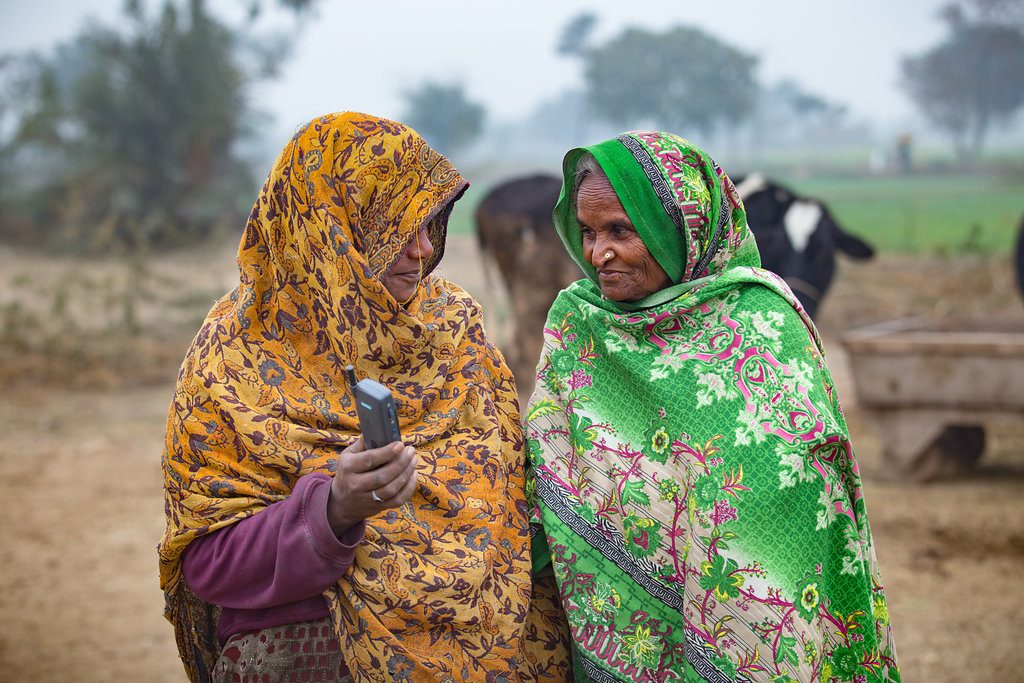 Following extensive research and discussions with management of different agribusinesses, Jazz and Haleeb Foods, the producer of one of the oldest packaged milk brands in the country, entered into an agreement to pilot test the solution. Simultaneously, we conducted, with our partners, a second round of prototype testing with different agri-tech providers, which led Jazz to partner with Farmerline, a Ghana-based agri-tech, as the solution provider for Haleeb in the proof of concept phase.
The Solution
We identified six broad opportunities for digitising the dairy value chain, as shown in figure 2. Following discussions between all stakeholders, we selected three components to be part of the Minimum Viable Product (MVP) which was pilot tested:
Farmer Registrations, which would allow Haleeb to have detailed records of all their suppliers, including their potential yields, animal cycles and sales histories, all tagged to a unique Supplier ID, which in turn was tagged to the National Identity Number of each supplier.
Procurement Records, which allowed Haleeb improved traceability for milk collection, including source of procurement and results of quality checks done at different stages of the supply chain, besides providing visibility into transport logistics and equipment management at Milk Collection Centres.
Digital Payments, provided through JazzCash Mobile Accounts, meant that Haleeb could move away from a dependence on cash payments to small farmers and ensure that farmer payments were received on a regular schedule, as committed by the company, without any delays caused in the cash journey.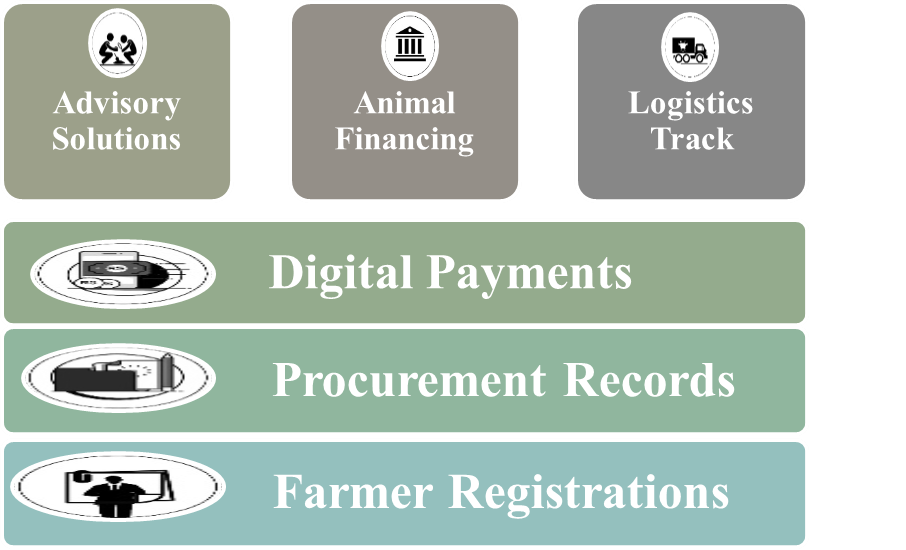 Pilot testing and product improvements
The next phase of the project, after selecting Farmerline as the solution provider, was to map out the detailed functional requirements of the digital tool, including the proposed process flows supporting the move from a manual to a digital process. After three weeks of product development, in January 2018, the solution was tested with users, and in February, the pilot started at selected Haleeb Milk Collection Centers in Jhang, in the province of Punjab.
Following an iterative product improvement approach, Jazz, Haleeb Foods and Farmerline identified several areas for improvement, for example, the internal business-reporting tool was improved to allow for data capture in line with the agribusiness requirements. Similarly, to allow for improved forecasting of the production output, farmer registration module was enhanced so it could capture key information points, such as potential volumes from milking animals. Throughout the design and product improvement process, a key principle has been to capture quality parameters at all "handshake" points (where milk is transferred from one stakeholder to the next) within the supply chain, so as to enable Haleeb to perform detailed quality control. Under the same principles, the disbursement of payments to farmers facilitates internal and external audit requirements of the agribusiness. Taking the service from concept to implementation reinforced our belief in user-centred design as well as the need for operator ownership of the product. We also believe that while farmer financial inclusion is a key goal of the service, sustained agribusiness buy-in for digitisation is key to launching and scaling the service.
Following the pilot, Jazz and Haleeb are now in discussions to enter into a possible commercial agreement in order to scale the solution across all farmer touch points. Based on the learnings from the pilot, Jazz is evaluating to scale the service for Haleeb as well as other agribusinesses in partnership with existing or new agri-tech developers.