On 26 March 2019, the GSMA Ecosystem Accelerator team was invited to run a workshop on the topic, 'How to do business with telco operators' for a dozen selected start-ups at the invitation of the newly launched Orange Fab Tunisia. The day in Tunis provided an opportunity to engage closely with the vibrant and maturing Tunisian tech ecosystem. Here are our takeaways.
Time to Corp-Up: Supporting Tunisian start-ups to yield the benefits of potential collaboration with local mobile operators
With over 17 active tech hubs (incubators, accelerators and co-working spaces) in the country – according to our 2018 tech hubs mapping – with a population of around 11.5 million, Tunisia leads the pack in the continent when it comes to the ratio of tech hubs per one million population. This in turn translates into an increasing number of mature start-ups in the ecosystem. In 2018, several Tunisian start-ups (including Toot Sweet or Expensya) announced closed rounds of investment funding above $1 million.
This growing maturity in the ecosystem was reflected in the interactions we had with the local start-ups who attended the workshop we ran on the topic, 'How to do business with telco operators' in collaboration with Orange Fab Tunisie. Walking the start-ups through our Synergies Framework, it was striking to see that a large number already had a clearly articulated value proposition for local and regional mobile operators (to support mobile operators in jointly launching innovative services, reducing their operating costs or increasing their users loyalty with increasingly relevant content). When looking at the preferred vehicles for potential collaborations with local mobile operators, it was interesting to note that quite a few start-ups are aiming for a 'buyer-supplier' partnership, whereby mobile operators will be the clients of their solution or service.
Chatbots and smart metering solutions, local start-ups are focusing on 'deep tech'
Beyond the workshop, the event provided the opportunity for us to engage with and to better understandr the solutions provided by a number of the Orange Fab Tunisie supported start-ups. A common characteristic was the technical depth of the solutions offered, once again illustrating the growing maturity of the ecosystem.
Whether it was:
Hexastack, a chatbots management solution targeted at banks and mobile operators;
Spectrum, which develops applications and content for autistics and dyslexic children;
Wattnow, an IoT-based service allowing companies (like mobile operators) to monitor and improve their energy consumption across their sites; or
RoamSmart, a complete suite of cloud-based software allowing mobile operators to manage their roaming services,
the start-ups all have developed advanced solutions leveraging the power of mobile technologies.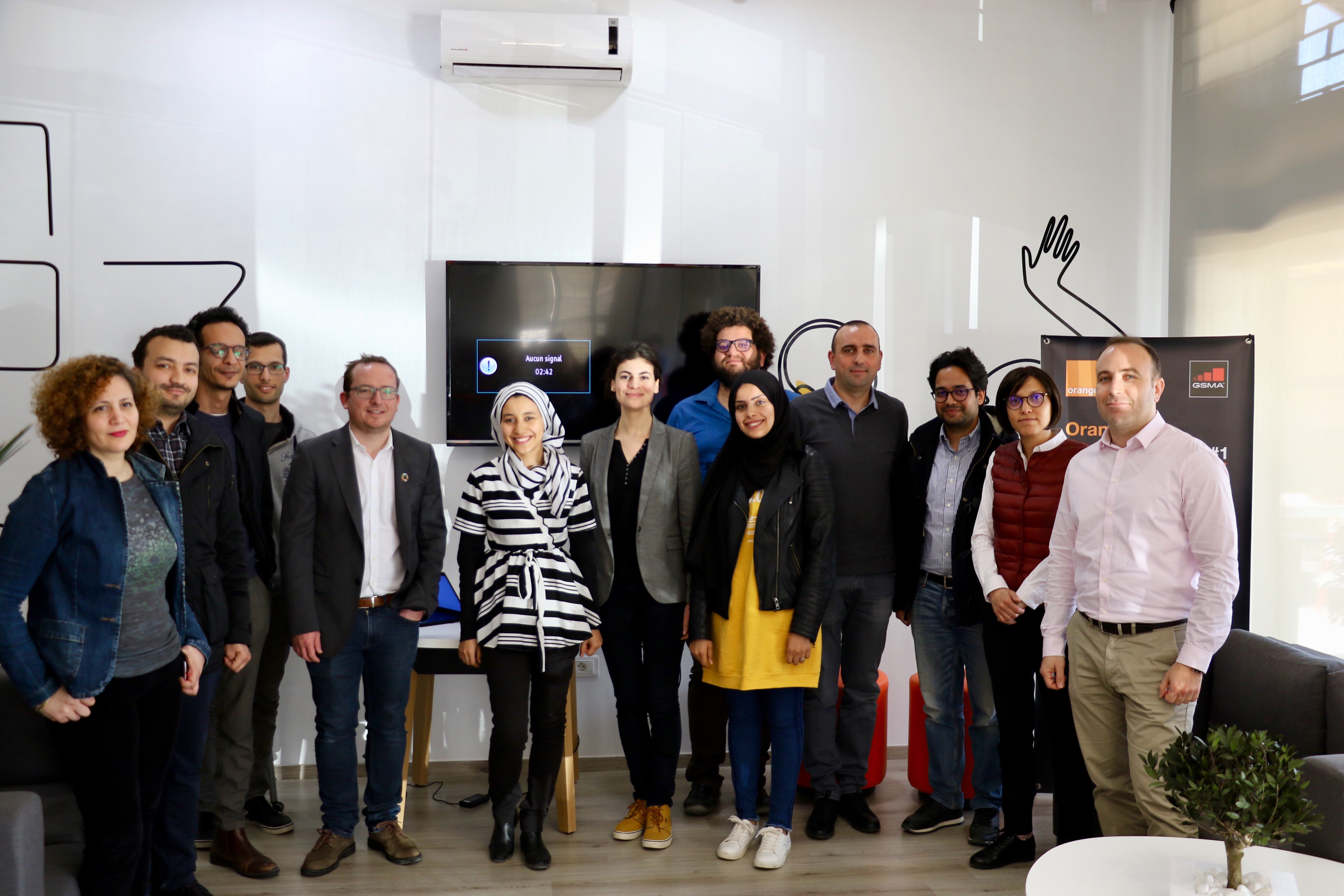 From Orange Fab Tunisie to the innovative, locally crafted 'Startup Act': A look at promising initiatives
Building upon the success of their Orange Developer Centre created in 2010, which enabled hundreds of students to gain coding skills over the past nine years, Orange Fab Tunisie was launched in October 2018. It has the double objectives of further supporting the local tech ecosystem and identifying relevant solutions and services to support Orange core business locally. The first cohort of six Tunisian start-ups (who gained access to a 12-week acceleration programme that included free co-working spaces, access to an international network and a convertible bond issue up to €15,000, customised workshops, infrastructure support, cloud services and a Demo Day) was announced in December 2018 and a number of them are already working on commercial partnerships with Orange.
These six start-ups, as well as most tech entrepreneurs in Tunisia, are pleased to see the government driving nationwide initiatives to support local start-ups. One such example is the 'Startup Act', which is a new legal framework aimed at supporting local start-ups and facilitating access to local and international funding (including access to government backed grant funding, access to copyrighting support and tax reduction, amongst others). We had the opportunity to meet Ali Mnif, Country Manager at Silatech and Start-up Act Task Force Member, who confirmed that after a beta-testing phase, a first batch of 'Start-up Act' labelled start-ups benefiting from this regulation will be announced in early April 2019.
Finally, and to bring this blog to a close, we would like to thank the team at Orange Fab Tunisie for offering us the opportunity to run this workshop, with special thanks to Dhekra Khelifi and Nabil Ellouze.
The Ecosystem Accelerator programme is supported by the UK Department for International Development (DFID), the Australian Government, the GSMA and its members.