The Mobile Digital Skills Alliance is a network of organisations, companies and academics dedicated to generating and sharing knowledge, disseminating best practices and fostering collaboration to improve mobile digital skills across low- and middle-income countries and drive digital inclusion. Digital skills are a key barrier to getting online and being able to effectively and safely use the internet to access the myriad of resources it has to offer. Mobile phones are the primary way many people around the world access the internet and hence the focus of the Alliance.
During a recent Alliance meeting, members shared insights related to practical considerations for implementing mobile digital skills programmes. We have broken these learnings down into five categories to share with the wider ecosystem: monitoring and evaluation, buy in, gender inclusion, delivery and content. We would like to thank all Alliance members for their invaluable contributions to this blog, without whom it would not be possible. If you have any questions about this blog or would like information about joining the Alliance, please email us at mobiledigitalskillsalliance@gsma.com.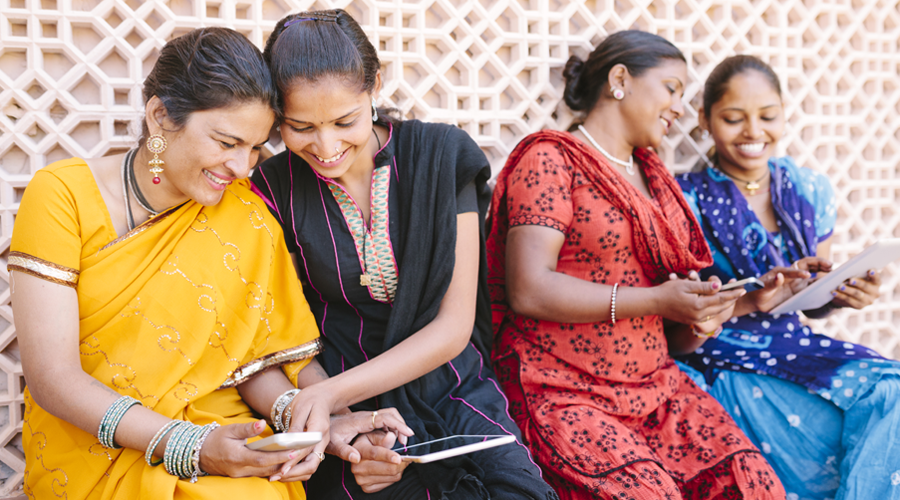 1. Monitoring and evaluation: Key lessons learnt on how to effectively monitor and evaluate digital skills programmes
Systematically capture data: Monitoring and evaluation (M&E) is an essential component of any digital skills training programme as it provides valuable insights to inform the initial project design, potential pivots during implementation and help assess the impact of the initiative. Key considerations include:
Conduct a baseline and endline: Conduct skills assessments before and after the programme to accurately analyse the impact of the training programme.
Undertake continuous monitoring: Continuous monitoring, where possible, can then inform real-time course correction when the results are not as expected.
Ensure accessible terminology: Use concepts that are readily understood by the programme participants and do not assume terms or points of reference are universal.
Collect a mix of qualitative and quantitative data: Data sources could include surveys, interviews, and system-generated data, such as mobile data use. Diverse data sources will provide more nuanced M&E insights that contribute to more responsive programmes.
2. Buy in – Key lessons learnt on how to generate buy in for trainers and learners
Generate buy-in from target learners and trainers: This is key to ensure both groups feel valued and motivated in the training process. The way to achieve this can vary depending on your resources and sociocultural context, so it is important to explore what motivates your specific target learner group and trainers. However two key points to consider include:
Making the training accessible: Accessibility includes providing the training in a language they are comfortable learning in, in a format that takes into consideration the needs of users (e.g. those with disabilities, lower literacy levels etc.), at a time that is convenient, and in a physical space that is safe and easy for learners to access.
Providing recognition: Both monetary and non-monetary forms of recognition can prove useful. For trainers this can include competitive commission schemes, while for learners it can include certificates of completion or mobile credit and prizes (such as frying pans, water bottles or masks). These approaches can also be combined, for example by paying the trainer a fee and celebrating the trainer of the month. Provision of refreshments, such as tea and drinks can show respect for learners taking valuable time out of their day and can ensure they feel more comfortable.
3. Gender inclusion – Key lessons learnt for reaching women with digital skills programmes
Acknowledge the heterogeneity of experience among women: Spend time understanding the specific context and needs of your (potential) female users and address them accordingly. The following gives an indication of the types of activity that can help to meet female learners' needs:
Identify digital use cases relevant to your target segment of women: These may differ by socio-demographic background and geography. Tailor the training to focus on these use cases.
Involve female trainers: Involve female trainers as they often better understand female learners' needs and female learners may feel more comfortable receiving training from them. For programmes that use an Interactive Voice Response (IVR) system, using a female voice is recommended to avoid household members in some contexts thinking the learner is speaking to a man.
Run women-only training sessions: This can encourage participation, particularly in settings where gender-mixed groups are considered inappropriate.
Engage gatekeepers: This is key incontexts where it is important to gain buy-in for the training from gatekeepers such as the husband, mother-in-law or other head of household.
Collaborate with women focused networks: Working with women focused groups and organisations, such as women's savings groups, can ensure the training is accessible and relevant.
4. Delivery – Key lessons learnt for delivering digital skills trainings
Localisation is key: The delivery of the training should be sensitive and responsive to the context where it occurs. There is no one-size-fits-all solution, instead the best approach will be determined by contextual factors. Key considerations include:
Engage community members: Make use of respected and trusted community members to promote and where possible, conduct the training.
Leverage existing technology: Utilise mobile phones they are familiar with and have access to, making the training possible to implement in the pre-existing context.
Support face-to-face training in the initial stages: In-person training can help address barriers around a lack of confidence and fear of making mistakes, particularly at the beginning of a user's learning journey.
Offer online delivery: E-learning modules, chatbots, group chats, and other online delivery mechanisms have several advantages including a lower cost and scalability. Online channels also allow users to rewatch what they learnt and can help solidify the learnings.
Combine face-to-face and online delivery: A hybrid delivery approach can leverage the benefits of both.
5. Content – Key lessons learnt for developing effective digital skills training content
Avoid one-size fits all solutions: Effective training content needs to be created and adjusted based on the environment where it is used. The following provides an indication of key points to consider for effective content development:
The role of linear versus non-linear content can vary: Non-linear content is valuable for providing learners with agency to decide how they want to learn. Whereas linear pathways can be useful for programmes that have more specific learning goals.
Bitesize content: Shorter lessons can be useful to learners and generate higher uptake, due to the number of competing priorities learners have for their time.
User-centred design: Creating content with the learners based on their life goals and broader context is important to ensure relevance.
Language localisation: Content needs to be available in local languages and dialects that are readily understood by the target learner group. Additionally, it is important to ensure the words and concepts used are familiar and resonate with learners.
Practical post-training steps: Provide learners with clear next steps and goals for after the training, for example setting up a business account and populating the profile.
Learn more about the Mobile Digital Skills Alliance here.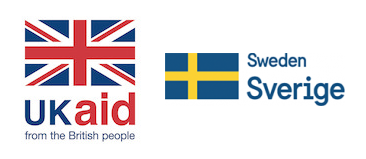 The Connected Society programme is funded by the UK Foreign, Commonwealth & Development Office (FCDO) and the Swedish International Development Cooperation Agency (SIDA), and is supported by the GSMA and its members.