The critical contribution of micro, small and medium enterprises (MSMEs) to broader socio-economic objectives makes them a key priority area for achieving the Sustainable Development Goals. MSMEs account for the majority of businesses worldwide and have the potential to become significant drivers of international trade, they also drive job creation, especially for vulnerable populations like women. Yet, the International Finance Corporation (IFC) estimates that globally, 74 per cent of MSMEs are informal.
The adoption of digital technologies has been recognised as an important solution to the financial exclusion experienced by many enterprises in the informal economy. This view that digital financial services can accelerate the transition from informal to formal economic activity is shared by the World Bank Group, the United Nations Secretary General's Special Advocate for Financial Inclusion (UNSGSA) and the G20 Global Partnership for Financial Inclusion (GPFI).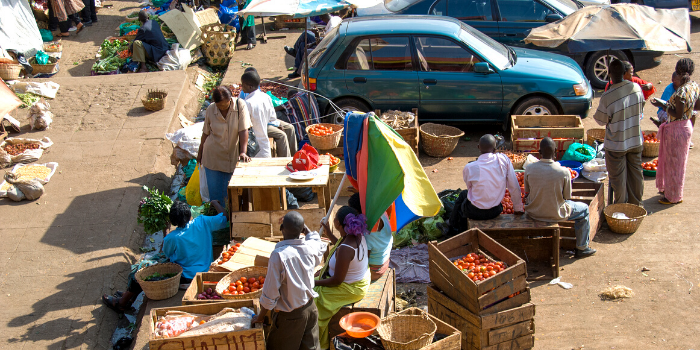 Mobile money is uniquely positioned to help MSMEs transition to the formal sector because a large number of formal and informal enterprises are already using mobile money services for their daily business activities. According to the GSMA 2019 State of the Mobile Industry Report, a substantial proportion of person-to-person (P2P) transfers are made by small businesses and microentrepreneurs. In 2019, merchant payments experienced year-on-year growth of 34 per cent. Recent GSMA research in two Sub-Saharan African countries also found that 80 per cent of MSMEs already owned a mobile money account and 83 per cent were using personal mobile money accounts for business needs. As the industry evolves, so does the potential of mobile money to drive financial inclusion, growth and productivity for MSMEs in the informal economy.
Understanding and addressing the challenges that MSMEs face is key for the continued development of communities and national economies, especially in light of the recent COVID-19 pandemic. The informal economy is not a marginal phenomenon, but a sector where most working men and women sustain their livelihoods. The current global pandemic is also threatening the important role MSMEs can play in economic recovery. The economic uncertainty and increasing unemployment associated with the COVID-19 pandemic makes seizing the potential of mobile money, to enable the formalisation of MSMEs, an even more significant opportunity to generate economic growth and lessen the systemic effects of this crisis on the world economy.
On the occasion of the Micro-, Small and Medium-sized Enterprises Day, this newly-released briefing note explores how mobile money can help informal MSMEs access financial services and overcome some of the barriers to entering the formal economy. This note also discusses the pivotal role mobile money can play in helping MSMEs survive the COVID-19 pandemic and enhancing their potential contribution to job creation and economic growth.