The Hong Kong Convention Centre is known for its large trade and finance expos and its impressive views of Hong Kong's Victoria Harbour. But from 22 to 24 January 2018, it became the global centre for off-grid solar energy, a rapidly growing industry with the ultimate aim of connecting everyone to affordable and reliable clean energy by 2030.
We arrived in Hong Kong armed with copies of our new Mobile for Development (M4D) Utilities Annual Report publication and ready to discuss the latest trends in the off-grid solar industry with more than 650 energy service providers, manufactures, investors and foundations that were in attendance. The atmosphere in the exhibition hall on day one was vibrant, and we were excited to see first-hand some of the newest products on display.
We were especially thrilled to introduce the off-grid sector to Daisy Mwanzia, Banking Specialist MTN Group, Mobile Financial Services, who attended the event with our GSMA team. MTN has been at the forefront of engaging with off-grid energy providers across Africa, partnering with some of the most successful pay-as-you-go (PAYG) companies in Uganda, Rwanda, Nigeria and more, including many of the grantees our programme has supported. Daisy brought the unique perspective of the mobile industry to the conference, participated in the 'Distribution is King' session and signalled the growing openness of the mobile industry in working with the energy sector.
From the outset, the conference highlighted the dramatic progress of the off-grid solar industry. The industry has scaled tremendously over the last five years, in particular with the help of the remarkable growth of PAYG models bringing solar products within reach of more consumers than ever. In his Opening Plenary, Guarav Gupta from Dalberg Advisors presented the findings from the Off-Grid Solar Market Trends Report 2018, stating that an estimated 130 million off-grid solar products have been sold to date, reaching 360 million individuals. While PAYG solar Home systems only represent five per cent of sales, they account for 20 – 30 per cent of annual revenues and have been growing at 140 per cent yearly (2013 – 2016).  Further, PAYG solar has captured the lion share of investment in the off-grid sector: Of the $922 million raised since 2012, 85 per cent ($773 million), of this was raised by PAYG businesses. PAYG technology hence shows great promise for the achievement of SDG 7. However, as reinforced by the Shell Foundation's report with Off-Grid Catalyst, large sums of additional investment are needed in order to achieve this potential, which Shell estimates at $31 billion.
Our three key takeaways from the event were:
1. Additional appliances are the future of the PAYG model: There is the growing customer demand to move beyond basic energy needs to higher tiers of energy consumption, including income-generating products, entertainments, cooling and refrigeration. A unique feature of the PAYG model is that it can develop long-standing customer relationships, which enable companies to offer customers flexible financing models to purchase additional appliances such as TVs, fans, fridges, cook-stoves and more. In their presentation, CLASP (the international body for appliance energy efficiency policies and market acceleration) reported that the projected market demand for PAYG TVs, fans and refrigerators by 2020 will amount to over $4.7 billion. Our recent report on PAYG in greenfield models dives deeper into the opportunity and challenges of replicating PAYG for new sectors including clean cooking, solar irrigation and more.
2. We are capturing more data than ever, and creating new ways to drive value from it: Large amounts of data are readily available to PAYG companies, in particular due to the growing use of GSM-enabled M2M connectivity within off-grid solar devices to report system performance, customer use patterns and more. At the conference we heard from a number of companies, including Angaza, present their strategies for driving value from this data, including improving system efficiency and battery life. In addition, we are seeing new models emerging around the use of anonymised and aggregated mobile operator customer data for targeted marketing, credit scoring customers and more. Important conversations are continuing around the topic of customer data protection.
3. With increased value chain specialisation, we are seeing a movement towards more industry partnerships and licensing: Traditionally, PAYG companies have been vertically integrated, each working across the entire value chain from manufacturing to sales and customer support, and each developing proprietary software platforms. With the growth of the sector, we are seeing more companies focus on their one or two strengths within the value chain, such as hardware or software. This means we're seeing more PAYG software platforms being licensed. We anticipate this could expedite growth of the industry and encourage development of even more partnerships with mobile operators.
On the final day of the conference we hosted a panel titled, 'Engaging mobile operators for off-grid energy: a spotlight on mobile money integration'. The session focused on best practices and challenges in using mobile money for PAYG, in particular looking at technical integration, commercial agreements with MNOs and cooperating to build up the mobile money ecosystem. Our wonderful panelists, Dhaval Radia from Greenlight Planet, Karl Skare from d.light and Chris Baker Brian from BBOXX, shared their experiences with mobile money across different markets, while Daisy Mwanzia from MTN Group brought the perspective of the mobile industry. The session also touched on the interesting issue of the true value of leveraging mobile money, whether it is a vehicle for timely collections or rather a driver of reduced operational costs and increased sales. Overall, Dhaval Radia summarised the key message of the session and key focus for M4D Utillities, stating that, 'The synergies between the off-grid sector and mobile are obvious, we just need to learn to communicate for better partnerships'.
Finally, our session was a unique opportunity to hear from the key stakeholders involved about the success of the GSMA Instant Payment Notification Hub. The hub is a platform built by the GSMA to ease the cost and resources required by mobile money integration, by providing a single integration point between all mobile operators and PAYG solar companies. BBOXX, Off-Grid Electric and MTN all commented on the success of the hub on-stage and throughout the conference. The Hub's instant notification allows BBOXX to reduce its payment processing time from hours to seconds, which was essential for them to switch on energy devices as soon as customers made payments. You can read more about the IPN Hub pilot in Rwanda in our case study. The hub is being rolled out across Africa and Asia, and we are eager to hear from companies interested in connecting with us at m4dutilities@gsma.com.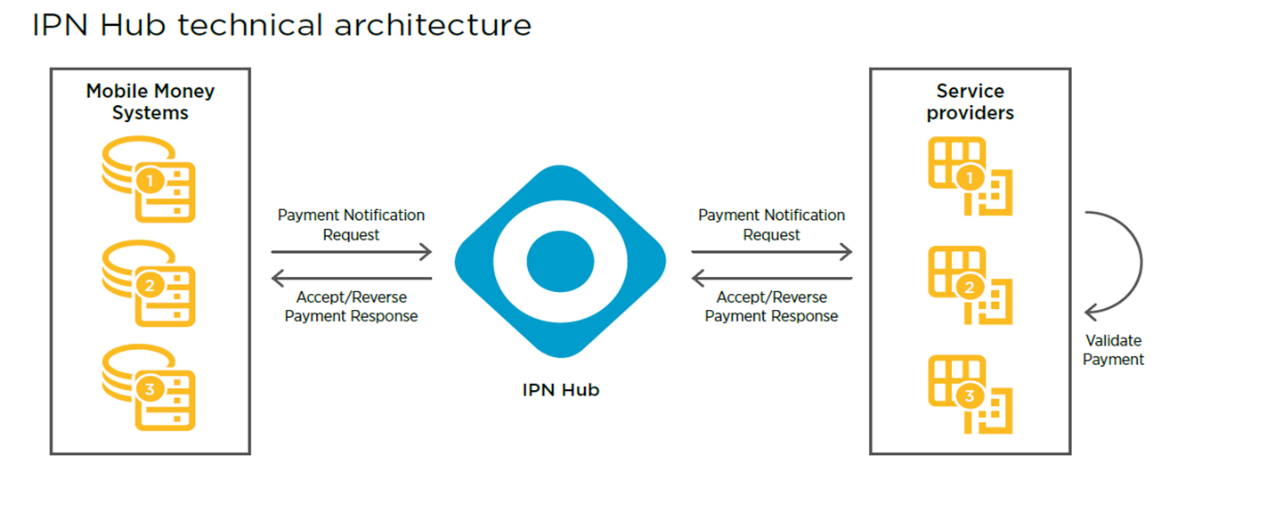 Overall, the conference was immensely valuable to meet, interact and exchange ideas with the key players in the off-grid industry. We would like to thank and congratulate the organisers, GOGLA and IFC Lighting Programme for a fantastic event.
This initiative is currently funded by the UK Department for International Development (DFID), and supported by the GSMA and its members.