The measures implemented to contain the rapid spread of COVID-19 are being somewhat relaxed by different countries over the past weeks, but continue to affect societies across the globe. The recently published quarterly results of mobile operators are beginning to paint a picture of the impact of the pandemic on the industry. Some positives stand out, such as multiple operators reporting an increase in their mobile data customer base and a reduction in churn. It shows the continued importance of expanding internet use to address the challenges faced by so many because of COVID-19.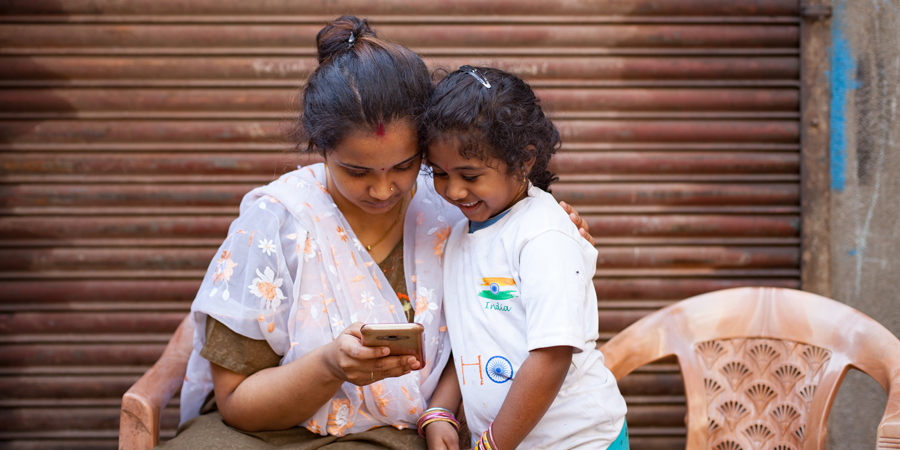 Affordability remains a key barrier to internet adoption however. Handset affordability remains the primary barrier to mobile phone ownership in low- and middle-income countries. This affordability challenge is amplified by surging data consumption as well as the need for more advanced devices, capable of supporting the increasing number of daily activities that have moved online. Although mobile data continues to become more affordable across all regions globally, the cost of internet-enabled devices has not significantly fallen[1].
Through new offerings, mobile operators ensure more people can fully benefit from the opportunities of the internet. To address the affordability challenge in the context of COVID-19, mobile operators have responded quickly and are donating substantial amounts of data, while pursuing low-cost device strategies and innovative financing mechanisms.
Tackling smartphone affordability is critical and innovations are making internet-enabled devices increasingly accessible
The growth of smartphone ownership has been fundamental for enabling many people's first internet experiences. Hence, mobile is the primary means of internet access in low- and middle-income countries. In 15 countries surveyed in the GSMA Intelligence Survey 2019, 67 per cent of those using the internet accessed it exclusively via a mobile phone, ranging from 43 per cent in Mexico to 95 per cent in Myanmar[2]. Moreover, the Internet is used more widely among smartphone owners, with on average 8.7 different types of mobile use cases on a weekly basis, compared to 2.8 for owners of basic of feature phones (see figure 1).
Figure 1
As a result of COVID-19, global smartphone sales have declined[3] and, for many people, access to an internet-enabled device remains unaffordable, especially for women, who are 20 per cent less likely than men to own a smartphone[4]. In Africa, for example, only 39 per cent of the population has a smartphone[5]. Mobile operators are working in partnerships to support customers who are unable to afford a smartphone through different models:
A new category of low-cost internet-enabled devices, known as 'smart feature phones', is helping to bridge the affordability gap. Many of these devices use the lightweight KaiOS operating system, which helps to keep browsing costs down for users. A prime example is JioPhone, created by Reliance Jio and branded as 'India ka Smartphone' (India's Smartphone). Available for under $10, JioPhone provides a more affordable entry point for many first-time internet users in India, with over 100 million devices sold since its launch two years ago.
Telecom operators are also innovating with alternative credit assessment and financing models, to expand access of smartphones to traditionally excluded groups. Companies such as Vitalite in Zambia work with this model, by allowing monthly instalments instead of a one-off payment, using payment histories for off-grid solar solutions. Robi in Bangladesh works with big data analytics partner Cignifi to identify suitable credit-worthy customers for their Joyeeta offer, a monthly smartphone bundle programme with preferential rates for female customers.[6]
Another model is for operators to provide subsidised access to internet-enabled devices in an effort to expand internet use. For example, Safaricom has just announced such a partnership with Google in Kenya, where users can obtain access to a smartphone for as little as US$0.20 per day, spread over a period of nine months[7]
Data is increasingly affordable, leading to a surge in data use – especially during COVID-19
Monthly data usage per subscriber is growing rapidly, and is expected to increase almost tenfold in Sub Saharan Africa, from 0.8GB in 2019 to 7GB by 2025[8]. This process has been accelerated by the pandemic that has seen many people move their activities online, resulting in skyrocketing data usage, with jumps of 70 per cent observed in Kenya[9]. On the other hand, however, airtime top-ups have declined in many countries because of the lockdowns and subsequent closure of kiosks and stores. In India, for example, top-ups were down by 35 per cent during the first month of lockdown[10].
Mobile operators have been quick to offer relief and ensure that individuals remain connected and have access to essential information, services and digital tools. Operators have donated substantial amounts of free texts, voice as well as data and have agreed upon requests to zero rate key healthcare, education or other business services, thereby taking on the cost of such online activities during this time of extraordinary circumstance. Other initiatives by MNO's include the removal of mobile money fees, allowing more people to utilise mobile money rather than cash to help avoid face-to-face transactions, which carry the risk of transferring COVID-19.
Governments have a big impact on accelerating affordability of devices and data services
Governments have a key role to play when it comes to expanding internet access by making devices and data more affordable. Consumer taxes represent on average 19 percent of the total cost of mobile ownership, while in many countries exceeding 30 per cent, due to sector-specific taxes[11]. Measures to improve affordability do not only include balanced tax policies, but also enabling operators and other providers to innovate with alternative financing models. This requires a policy environment and regulations that promote the development of data-driven business models.
Only by addressing affordability together can we reduce the usage gap of 3.3 billion people
The importance of tackling the affordability barrier to expand internet adoption and use cannot be overstated. Addressing affordability is particularly important during the pandemic where consumers may lose their sources of income while simultaneously having the need to maintain access to digital services at an increasing rate. Operators have taken immediate steps to alleviate the challenge of affordability for people to remain connected during lockdowns. However, long term solutions should be pursued in a joint effort with all participants in the digital ecosystem as well as government. Only this way can we reduce the number of people excluded from the internet.
The GSMA Innovation Fund for Mobile Internet Adoption and Digital Inclusion aims to support innovative solutions to increasing mobile internet adoption and use. Start-ups and SME's are eligible to apply for grants of up to £250k for commercially sustainable, scalable and replicable projects that focus on innovations in tackling the barriers to mobile internet adoption, including affordability. The deadline for initial submission is 22 May. More details can be found here.
[1] GSMA: State of Mobile Internet Connectivity Report, 2019
[2] GSMA Intelligence Consumer Survey 2019
[3] International Data Corporation: Worldwide Quarterly Mobile Phone Tracker, 2020
[4] GSMA: The Mobile Gender Gap Report 2020
[5] GSMA Intelligence data
[6] GSMA: "Affordability": How mobile operators can improve the affordability of their services for women to help close the mobile gender gap
[7] Reuters: Kenya's Safaricom dials up Google for million smart phone offer
[8] GSMA: Mobile Economy 2020
[9] CNBC Africa: Kenya's Safaricom sees 70% jump in data usage during COVID-19 lockdown
[10] The Economic Times: Lockdown triggers 35% slump in mobile recharge volumes
[11] GSMA: Rethinking Mobile Taxation to Improve Connectivity 2019