Dialog Axiata PLC's 'mWaste' project was launched in 2008 and endorsed by the Central Environmental Authority of Sri Lanka. The project was part of Sri Lanka's 2014 National E-waste programme, with the objective of recycling all forms of 'mobile' waste generated by customers around the country.

As a mobile telecommunications operator, Dialog took on the responsibility to educate the general public on the ill effects brought about by the improper disposal of mobile waste in the short term, and the long-term benefits of responsibly recycling this waste. The project also extended a service to recycle the customers' old phones and accessories. The project aimed to create an attitude shift among mobile phone users to switch to more responsible alternatives by making them cognisant of the impact of improperly disposed mobile-related devices on the environment and on public health.
The initial 'mWaste' initiative was implemented using customised collection boxes stationed at all Dialog arcades and certain franchise outlets, amounting to 147+ collection points across the country. 'mWaste' was unique in that it created an end-to-end internationally and locally (Central Environmental Authority) certified disposal chain, which ensured the recycling of the product, and the mitigation of any environmental harm that the product may have otherwise created.
Over the course of 2019 and early 2020, Dialog expanded the remit of the service to collect a wider variety of e-waste, given the increase in public awareness surrounding the topic, and the severity of environmental degradation due to improper e-waste disposal. The initiative, now known as 'e-Kunu' – a play on the Sinhalese word for 'garbage' or 'waste', is at the forefront of Dialog's revamped company-wide waste management effort.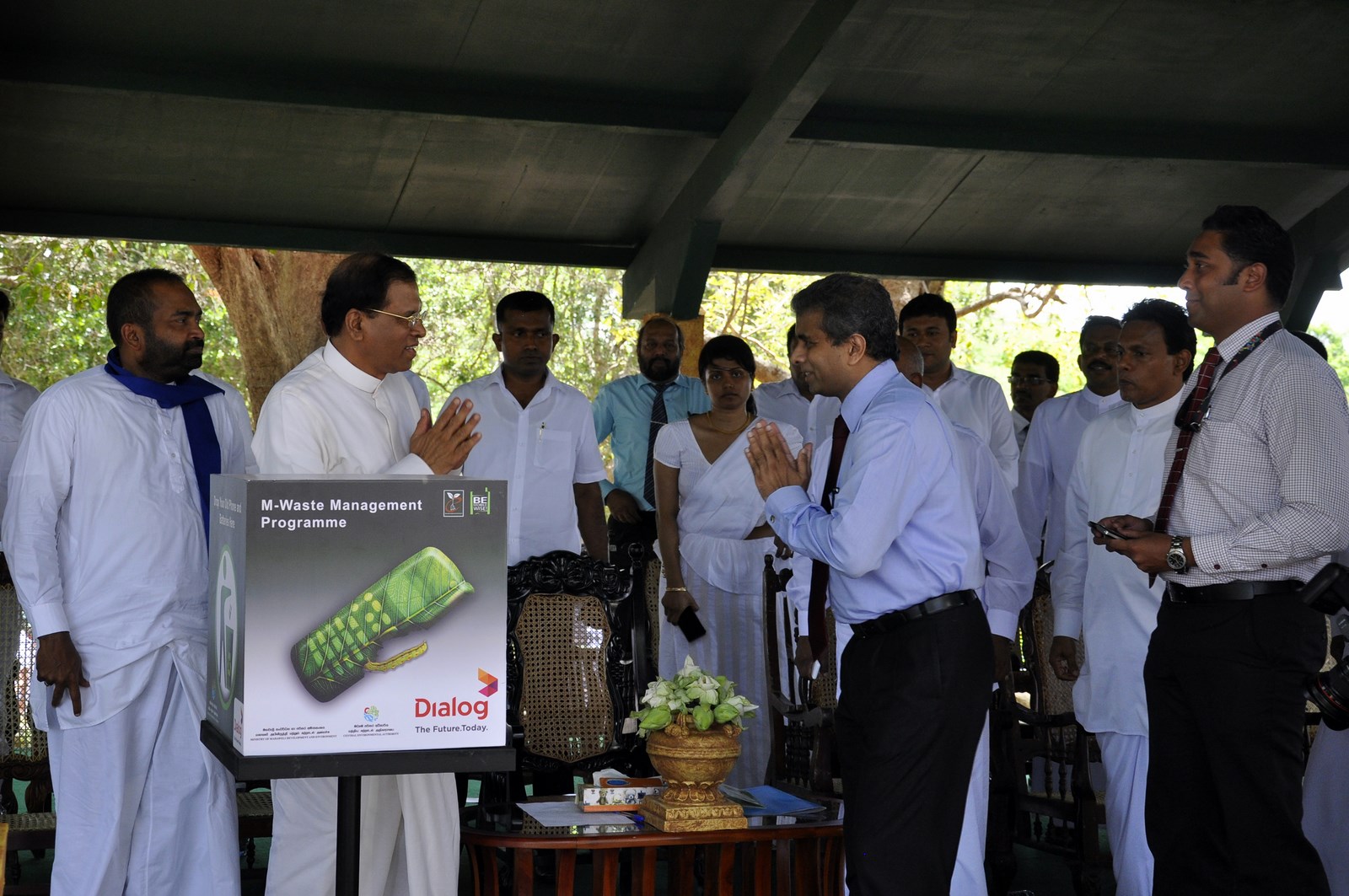 Dialog has embarked on the important journey of implementing the ISO 14001 Environment Management System (EMS) across the company. The initiative kicked off in late 2019 and is progressing steadily. The 'e-Kunu' program will play a key part in the process, enabling the company, our valued customers and all Sri Lankans to dispose mobile and electronic waste responsibly through a trusted, accountable disposal chain.