Overview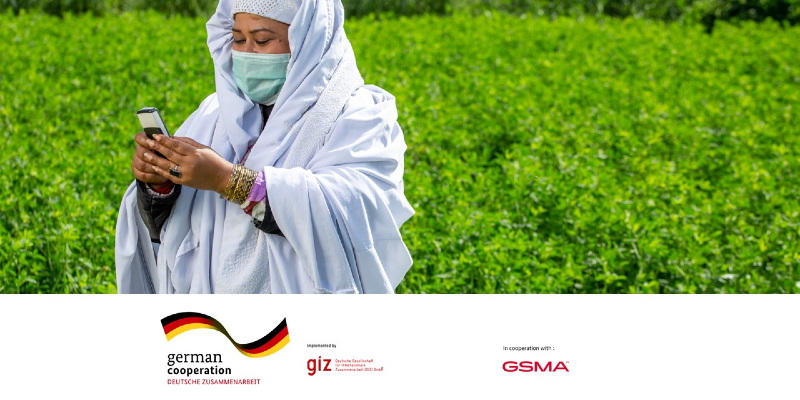 The GSMA AgriTech Accelerator ('the Accelerator'), launched on 1 December, 2022, aims to support and fast-track the growth of innovative, revenue-generating digital agriculture solutions that align with the shared vision to improve smallholder farmers':
Livelihoods
Financial inclusion, and
Climate resilience
The Accelerator, commissioned by the German Federal Ministry for Economic Cooperation and Development (BMZ), is part of the Fund for the Promotion of Innovation in Agriculture (i4Ag) and being carried out by the GSMA on behalf of the Deutsche Gesellschaft für Internationale Zusammenarbeit (GIZ) GmbH. The Accelerator will provide selected applicants (cohort members) with technical assistance to support the growth and scale of digital agriculture solutions with a special emphasis on driving the inclusivity of female farmers and youth. This blog will address some of the key questions posed by prospective applicants since the launch of the Accelerator and is aimed at digital agriculture service providers in eligible countries who are considering submitting an application.
Why should you apply?
The GSMA AgriTech Accelerator will offer 10 selected cohort members a dedicated Market Engagement Manager who will act as a lead consultant and provide a two-year support package that includes:
Go-to-market planning
Service iteration based on user feedback and data analytics
Specialised user experience, product design and management consulting
Customised external support based on specific needs of the cohort members
Monitoring, evaluation and learning consulting
Capacity building for investor readiness
Knowledge sharing
International exposure and networking opportunities and
Access to GSMA AgriTech insights
For details about the support on offer from the GSMA, please refer to the term sheet.
Who is eligible to apply?
Digital agriculture service providers with implementations in one of the 21 approved countries in Sub-Saharan Africa, South and Southeast Asia, the Middle East and Latin America, that meet the eligibility requirements, are encouraged to apply. Some of the key eligibility criteria include:
Demonstrate impact: Applicants must be able to clearly demonstrate how their service improves smallholder farmer livelihoods, climate resilience and/or financial inclusion for smallholder farmers, and enables equitable access for female farmers, young farmers and/or farmers with disabilities through an innovative agritech solution, while minimising any adverse and unintended social or ecological impacts. All use cases that support the Accelerator's objectives will be considered.
Inclusivity: The solution should enable equitable access for women, youth and/or persons with disabilities. Applicants' existing and proposed approaches to gender inclusivity (e.g. KPIs), including the gender mix of their project and leadership teams, will be a key element of the application assessment.
Revenue generating entity: Applicants must have an existing user base of farmers and paying customers (either farmers or other value chain actors like agribusinesses) and a minimum of two years of operation.
Please refer to the applicant handbook for more details on the opportunity and use cases and the term sheet for the full eligibility criteria.
What can I expect from the selection process and by when?
The deadline for interested parties to submit their Concept Note applications is 17:00 GMT on 10 February, 2023. Shortlisted applications will be informed, and any clarifying questions shared prior to being submitted to the selection panel. Please see the timeline below for key dates related to the application and selection process.
| | |
| --- | --- |
| Stage | Timeline |
| Concept Note application | 1 December 2022 to 10 February 2023 |
| Application review, shortlisting and selection | 13 February 2023 to 21 April 2023 |
| Implementation | 1 June 2023 to 31 May 2025 |
For more information on the selection process, please refer to the termsheet.
Next steps
To find out more about the Accelerator, join our upcoming webinar where we will review the concept note application, innovative use cases in digital agriculture and an example of a user journey. We will also highlight what applicants need to focus on in their application, provide recommendations about strengthening the inclusivity of services and answer your questions.
Please visit our dedicated GSMA Agritech Accelerator page to find out more.
REMINDER: The Accelerator Concept Note application window closes at 17:00 GMT on 10 February 2023.
The GSMA AgriTech Accelerator is funded by the German Federal Ministry for Economic Cooperation and Development (BMZ), and supported by the GSMA and its members.