This is the fifth blog in a series of blogs introducing the grantees and key partners supported by the GSMA Innovation Fund for Digitisation of Agricultural Value Chains.
In 2020, Vodacom Tanzania was awarded a grant under the GSMA Innovation Fund for Digitisation of Agricultural Value Chains (funded by the UK's FCDO) to test and scale new models for driving financial inclusion of smallholder farmers using digital services.
Since 2019, the mobile operator has been investing in an end-to-end enterprise solution targeting the agricultural sector dubbed Mkulima.

MKulima was first deployed in the cotton value chain. Cotton is a cash crop and a key value chain involving over 500,000 many smallholder farmer households. The digitisation of business to farmer payments for the sale of cotton presented an immediate opportunity to deliver efficiencies for smallholder farmers and agribusinesses. Vodacom recognised the opportunity and has been spearheading the digitisation of the agricultural last mile in Tanzania
Before the launch of Mkulima, payments from agribusinesses to the cotton farmers involved significant cost and risk for both parties. Farmers had to travel to collection centres to receive their cash payments, involving significant travel costs and the risk of theft (with an average payment of approximately $400 at sale). For agribusinesses, the process is equally costly and risky. The agribusinesses often use helicopters to safely transfer cash to the cotton regions during the harvest. However, where this isn't possible, field agents may also be required to travel up to 120km to the nearest city to withdraw cash (making them targets for robbery). Given these challenges, one of the most immediate benefits of Mkulima has been the digitisation of farmer payments, which has increased the security and efficiency of last mile operations.
MKulima agritech solution
In its current form, Mkulima enables end-end digital operations in the agriculture sector. It allows easy communication and mobile enabled transactions from and between farmers and agribusinesses. Besides mobile money enabled payments to replace cash transactions, the service also provides farmers with digital advisory services, including weather predictions and agronomic advisory. In addition, farmers can access input markets and loans via their mobile phone. These suite of services allows farmers to create economic IDs and also improves productivity allowing for increased income and thereby supporting deeper financial inclusion.
Expanding from cotton to other key value chains
Tanzania is experiencing ongoing transformation in agricultural value chains. Agricultural and marketing cooperatives societies (AMCOS) are playing a crucial role in organising farmers by supporting them through various phases of the agricultural cycle, from production, to processing, transporting and marketing of crops. Agribusinesses buy produce from farmers through AMCOS, while government formed boards for major crops (cotton, cashew, coffee) play an important role in collecting and sharing agricultural/crop data and supporting access to market for farmers e.g. cotton board. The effort to digitise AMCOs is significant due to many challenges, primarily low-tech literacy at the cooperative level. M- Kulima is taking on this challenge, being the first digital product to target the agriculture sector in Tanzania.
Addressing farmer challenges
Mkulima is helping to solve the following challenges faced by farmers in Tanzania:
Planning
Farmers face challenges around lack of data to inform land preparation, planning and planting.
Affordable access to quality inputs
Farmers face challenges around access to quality input at a reasonable cost. Substandard inputs and limited access to credit in order to buy the input are commonly faced problems.
Advisory on farm productisation
The provision of agricultural extension services is limited and it suffers from lack of reliable, ground level data.
---
Given these challenges, Mkulima is helping farmers and agribusinesses transition to digital technologies starting from the digitisation of procurement operations. Digitising the agricultural last mile delivers efficiencies to both farmers and agribusinesses, with benefits such as reduced cost of operations, increased security and productivity. In addition, the data generated by the digital solution is enabling the development of farmer economic identities that can unlock access to financial instruments and income generating assets.
By providing advisory services to farmers, the solution is helping them adopt better agricultural practices. Mkulima has plans to expand into climate smart advisory that draw on weather and climate forecasts, as well as on soil maps, to tailor advisory messages to local and seasonal conditions. Under the Innovation Fund, GSMA AgriTech is supporting Vodacom with user experience research, product iteration and go-to-market planning to identify opportunities for real value-add for smallholder farmers and agribusinesses through last mile agriculture digitisation. Working across seven grantee countries enables us to identify and apply in the Tanzanian context insights and lessons from other markets.
We will be exploring further these lessons and insights in future blogs.
---
THIS INITIATIVE IS CURRENTLY FUNDED BY THE UK FOREIGN, COMMONWEALTH & DEVELOPMENT OFFICE (FCDO), AND SUPPORTED BY THE GSMA AND ITS MEMBERS.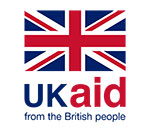 ---