This blog post is part of a series exploring COVID-19 and its impact on digital humanitarian action. More findings related to current trends, risks and the path forward can be found in our report.
---
In a pandemic, almost nothing is as important as timely, trustworthy and actionable information. In responding to COVID-19, many humanitarian organisations realised the importance of these factors quickly and have used mobile channels to deliver vital information to the people they serve. In our recently published report 'COVID-19 and digital humanitarian action: Trends, risks and the path forward', organisations share their experiences of providing information services during the Pandemic.
Tackling Misinformation
Without locally relevant information, one of the dangers highlighted by stakeholders is that of misinformation and disinformation spreading in a vacuum. To tackle this, trust is key to effectively address rumours and prevent the spread of inaccurate or false information. Humanitarian organisations recognise that it is important to address rumours, misinformation and disinformation quickly through localised information and trusted sources.
To this aim, Mercy Corps Haiti acted quickly alongside partners to launch 'LAVE' ('to Wash' in Haitian Creole), an interactive platform providing information on COVID-19 for communities in Haiti.
"Building off our initial work with the GSMA, and continuing to work with Viamo and Digicel, enabled us to respond to COVID-19's devastating effects in Haiti, launching a free interactive hotline (LAVE) to combat stigma, rumours and misinformation."

Justin Colvard, Head of Mercy Corps, Haiti.
One module of the LAVE platform was a 'Rumour Quiz', designed to allow users to test their knowledge and identify common rumours. Using this Interactive Voice Response (IVR) based service, users were asked to identify whether popular rumours were true or false, with a popular Haitian radio personality providing the voice over. If the user incorrectly identified a rumour as being a fact, the radio personality would correct them, in a friendly, conversational manner, providing them instead with accurate information. The LAVE platform has received over 124,000 calls since its launch.
Trusted messengers
Where social distancing restrictions or the vast scale of an intervention means that there isn't the opportunity for face-to-face engagement, finding ways to ensure content is still delivered in a trustworthy manner is key. Mercy Corps used a known personality in the LAVE project as a 'trusted messenger' for this purpose. Likewise, Sesame Workshop, which supports the early childhood development (ECD) needs of families affected by crisis & conflict in the Middle East, undertook formative research to identify 'trusted messengers'. Based on this, Sesame Workshop were able to select the best personas to deliver Ahlan Simsim content to parents and caregivers via mobile-enabled videos. The research suggested that among the target audience, key attributes of an effective messenger included someone who knows the topic enough to speak about it with clarity, confidence, and ease as well as demonstrating a calm, humble, and patient attitude. Based on these findings Sesame Workshop were able to ensure that the most appropriate messengers were selected to deliver their content, including messaging specifically designed to support community responses to COVID-19.
Naya Jeevan, through their work in Pakistan, have also recognised the importance of using trusted messengers when it comes to offering physical and mental health consultations to community members. By employing and training female community health workers to offer in person health support, female recipients have felt more comfortable and confident discussing sensitive and complex issues, as these health workers are already ingrained in the community and are a trusted source of information. The health workers are then in a position to determine whether a patient requires a tele-health consultation with a trained doctor via a tablet or mobile phone.
Trust is hard to build and easy to break. Whilst in some instances trust can be secured through technical security measures or verification processes, very often trust is an emotional, human connection. Whether digital interventions are supported by complementary in-person sensitisation, or delivered remotely via 'trusted messengers', effective information programming is most successful when trust in both the source and the content can be established and maintained. In the context of COVID-19 and into the future, humanitarians must ensure that they are delivering locally relevant information through locally trusted sources. 
---
The report draws on examples from across the M4H portfolio, and this piece is part of a series of blog posts that will highlight projects and key lessons they illustrate. Watch this space for future posts and read the full report for more information.
This initiative is currently funded by the UK Foreign, Commonwealth & Development Office (FCDO), and supported by the GSMA and its members.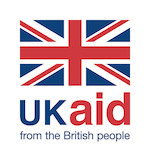 ---