This is the fourth blog in a 6-part series to mark the re-launch of the GSMA Mobile Internet Skills Training Toolkit (MISTT). You can read Part 1 here, Part 2 here and Part 3 here. This series will deep dive into each of the new MISTT modules (Online Safety, Mobile Money, Android, Accessibility Features and KaiOS), and will discuss the importance of digital skills in relation to each area.
Over the past decade, mobile money has unlocked financial access for hundreds of millions of unbanked and low-income people, enabling them to electronically send and receive money, make payments and, in some markets, access a wide range of sophisticated financial services. Surpassing 1 billion registered accounts in 2019, with 290 live services in 95 countries, mobile money is entering the mainstream and has become a key path to financial inclusion.
While tremendous growth has been achieved over the years, 1.7 billion people remain financially excluded[1]. Multiple reasons can be slowing or preventing a strong growth in uptake, including supply side obstacles such as regulatory hurdles or commercial sustainability. However, user awareness, familiarity and trust are also critical ingredients to boost uptake and responsible mobile money usage, especially in markets where the industry is still nascent. To address this, mobile money providers are best positioned thanks to their agents' unique proximity with existing and potential end-users. Mobile money agents have seven times more reach than ATMs and twenty times more reach than bank branches, and are typically more accessible for underserved populations, notably in rural areas.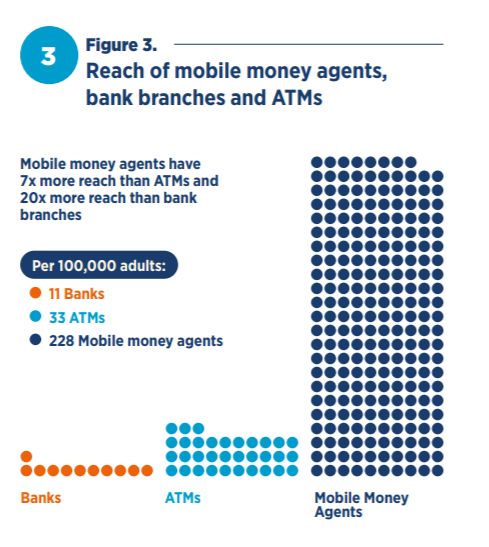 Source: State of the Industry Report on Mobile Money 2019, GSMA
In addition to performing tasks such as user on-boarding and cash-in/cash-out transactions, agents and field staff also dedicate significant time and resources to educate millions of customers. It is in this context that the GSMA Connected Society programme, supported by the Mobile Money programme, has introduced a new module on mobile money in its Mobile Internet Skills Training Toolkit (MISTT).
The MISTT is an easy-to-follow curriculum designed for mobile operators to support their agents in teaching key mobile internet and mobile money skills to existing and potential customers. While each mobile money service has varying functionalities, interfaces and security features, the MISTT mobile money module provides a holistic overview that can be applied to most providers. The module explains the benefits of using mobile money with a detailed step-by-step guide on how to register and utilise it, broadly applicable to most mobile money services running on USSD. Aspects covered include the registration process, how to send money, pay a bill, and so on. Additionally, special emphasis is given to the safe and secure usage of mobile money. For example, the module provides tips on protecting one's account and PIN, including from phishing attempts, and what to do in case a user loses her/his phone.
Since the start of the COVID-19 pandemic and the ensuing social distancing measures, mobile money has been in the spotlight thanks to its digital nature and its catalytic role in unlocking financial access for hundreds of millions of people. As this digitisation push continues across sectors, it becomes all the more important to make mobile money widely accessible, so as to avoid exacerbating the negative consequences of financial exclusion. The MISTT mobile money module can play a role in achieving this.
The other MISTT modules include an introduction to using the internet as well as WhatsApp, YouTube, Google, Wikipedia and Facebook. It also features modules on Online Safety, how to set up and use Android and KaiOS, and how to access the internet for people with hearing and visual impairment. It is free to use and can be adapted to local languages. The MISTT has already been deployed in over 21 countries and impacted over one million people. To find out more about the Mobile Money module and other features of the MISTT, click here.
---
[1] Defined by the World Bank's Global Findex database as adults without an account at a financial institution or through a mobile money provider.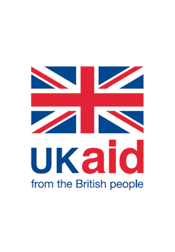 This initiative has been funded by UK aid from the UK government and is supported by the GSMA and its members. The views expressed do not necessarily reflect the UK government's official policies.