TextWeb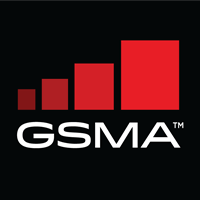 Summary:
Year Launched: 2011
Business Model: Consumer (MNO led)
Targeted Device: Basic phones; feature phones; smartphones
Primary Delivery Technology: SMS
Products & Services: Information access
Markets Deployed In: India – live with Aircel, Airtel, Idea, Tata and Vodafone
Estimated Total Number of Users: Over 12 million
Estimated Number of Active Users: Over 4 million per month
Messages sent per month: 120 million
Developers: Over 5700
txtWeb is the world's largest app store for text-based apps which work across all messaging platforms including SMS, as well as Facebook Messenger, Google Talk and others. It is an open platform for apps which enables all mobile users, including those with basic phones without GPRS or data plans, to access locally-relevant information. Users send an SMS containing keywords or search terms (akin to entering domain names into internet browsers) to one national short code and receive back the information requested (a 'pull' mobile service). Developers use the platform to quickly create and monetise apps that deliver locally-relevant content to all types of customer phones, stimulating entrepreneurship. A wide range of apps have already been created; examples include those offering Wikipedia and Google search, dictionary definitions, election information, health tips and budget tracking.
Background and opportunity:
India covers an area of 3.29 million sq. km and is home to approximately 1.26 billion people, 68% of whom live in rural areas. Diverse in religion, culture and economic status, they speak 16 official languages, and a myriad of unofficial languages and dialects are spoken regionally.It is classified as a lower middle income country by the World Bank and approximately 22% of the population live below the national poverty line. Across India, there is a large unmet demand for better education and information access. There are approximately 243 million internet users in India, yet there are 405 million unique mobile subscribers with many more being able to access a mobile phone through borrowing from family or friends. This means that the majority of the 1.26 billion population is not connected to the information available online, yet a significant proportion can access a mobile phone.
Objective:
txtWeb set out to empower mobile phone users with access to online information delivered via SMS.
Results:
More than 4 million active end-users per month.
120 million SMS sent per month.
More than 5,000 apps available covering health, finance, entertainment, news, utility, jobs, education, government programmes etc.
Five partnerships with major mobile operators: Aircel, Airtel, Idea, Tata and Vodafone India.
High end-user engagement: A successful txtWeb app can have 2.3 times the number of monthly interactions of the equivalent iPhone app.
Lessons Learned:
Articulate your value proposition clearly and use data to validate that proposition.
Flexibility is important, but always stick to your vision.
Focus on the user to help create an active, loyal customer.
Use insights from usage data to inform product development.
This document was originally produced as part of the former Mobile for Development Impact programme.
Back
txtWeb is the world's largest app store for text-based apps which work across all messaging platforms ...

Read more

txtWeb is the world's largest app store for text-based apps which work across all messaging platforms ...

Read more

txtWeb is the world's largest app store for text-based apps which work across all messaging platforms ...

Read more

txtWeb is the world's largest app store for text-based apps which work across all messaging platforms ...

Read more

txtWeb is the world's largest app store for text-based apps which work across all messaging platforms ...

Read more
txtWeb is the world's largest app store for text-based apps which work across all messaging platforms ...

Read more

txtWeb is the world's largest app store for text-based apps which work across all messaging platforms ...

Read more

txtWeb is the world's largest app store for text-based apps which work across all messaging platforms ...

Read more

txtWeb is the world's largest app store for text-based apps which work across all messaging platforms ...

Read more

txtWeb is the world's largest app store for text-based apps which work across all messaging platforms ...

Read more