COVID-19: Accelerating the use of digital agriculture
COVID-19 has exposed the vulnerabilities of agricultural and food systems, particularly in low- and middle-income countries (LMICs).
The impacts on smallholder farmers in LMICs are significant: declining incomes, disruptions to the food supply and challenges in accessing inputs have exacerbated extreme poverty and food security, forcing farmers to make tough choices. Agribusinesses and cooperatives have also seen their operations disrupted by measures to combat the spread of COVID-19.
From the onset of the pandemic, digital agriculture solutions have enabled smallholder farmers to continue receiving advisory, acquire much-needed financing, receive inputs for their farms and identify new markets for their products. Digital agriculture can help farmers overcome pain points and making them more resilient to future shocks.
In this webinar, the GSMA AgriTech team will present the findings from its new report "COVID-19: Accelerating the Use of Digital Agriculture". We will be joined by a panel of industry practitioners to discuss the latest trends in the adoption of digital agriculture solutions in light of the challenges posed by the COVID-19 pandemic.
To register please click the button below.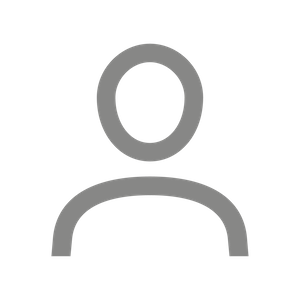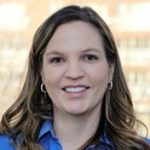 Leslie Arathoon
Independent Consultant
Leslie is a telecoms industry consultant with more than 20 years of experience working on digital transformation trends in emerging markets, with a specific focus on Latin America. She specializes in market opportunity assessment, market sizing and segmentation analysis, competitive analysis, and market entry strategy. She works with various industry players including telcos, infrastructure suppliers, financial institutions, content providers, multilateral organizations, among others. Over the last two years, Leslie has supported the GSMA AgriTech team on several digital agriculture engagements focused on identifying emerging opportunities for agritech innovations in LMICs. Before becoming an independent consultant, Leslie spent 20 years at Pyramid Research (now GlobalData) where she led the emerging markets research and forecasting teams. Leslie holds a BA in Latin American studies from Dartmouth College.

J. Charitha Ratwatte Jr.
Head – Group Sustainability, Dialog Axiata PLC
Mr. J. Charitha Ratwatte Jr. functions as Head – Group Sustainability at Dialog Axiata PLC. Charitha has a BSc. (Hons) in Information Systems from Manchester Metropolitan University, UK and an MBA from the Stanford Graduate School of Business, with Certificates from the Public Management and Global Management Programs. As an inaugural Stanford Social Innovation Fellow, he founded Rural Returns (Guarantee) Limited Sri Lanka, a non-profit Company that works with rural communities to create sustainable pathways out of poverty.

Pilar Castillo
VP of Sales and Marketing, Farmforce
Pilar has over 15 years' experience in business, sustainability, and impact. At Farmforce, she focuses on securing key stakeholder partnerships to solidify Farmforce's position as a leading first mile digital sourcing and traceability solution in emerging markets and bringing the most impact on the ground. Pilar is passionate about value creation for smallholder farmers and the stakeholders around them. Prior to Farmforce, Pilar led an impact investment firm and worked as a management consultant, both roles focusing on emerging markets and linked to agriculture.