Webinar: Beyond one billion: Exploring the state of mobile money in Africa
12:00-13:00 UTC+1 | 13:00-14:00 CAT
Mobile money has become the mainstay of financial inclusion in Africa, from closing the financial inclusion gender gap to unlocking access to essential utility services, delivering urgent humanitarian cash assistance and digitising payments for smallholder farmers. The African continent pioneered the success of mobile money and has long been viewed, and rightfully so, as the epicentre of this still rapidly growing industry – but the market is still going from strength to strength. What have been the key drivers behind this steady growth? And how will it continue to evolve and adapt to the ever-changing mobile money industry? And how has the regulatory environment on the continent changed?
The COVID-19 pandemic has brought about unprecedented challenges for the global economy and has affected global health systems, peoples' livelihoods and will, invariably, leave long-lasting economic effects. With the pandemic threatening to push millions of people into poverty, sustainability of mobile money services and continuation of consequent financial inclusion and socioeconomic gains is more paramount than ever.
As part of Financial Inclusion Week, we invite you to join us in this webinar to deep dive into Africa's core mobile money trends over the past year. We will explore:
The main drivers fuelling Africa's growth and areas posing strong opportunity for further growth;
The triggers behind Africa's increasingly dynamic and digital landscape;
Key regulatory trends for the region as well as industry best practices;
COVID-related mobile money-specific regulatory, policy, government and provider interventions across the region.
Register now and join the team behind the State of the Industry Report on Mobile Money 2019 to uncover the key findings of Africa's mobile money landscape. There will also be an opportunity to ask questions at the end.
Related resources
Report: State of the Industry Report on Mobile Money 2019
Blogs: We dive into the success of Africa's mobile money industry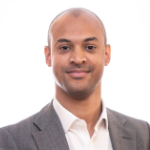 Simon Andersson
Data Manager
Simon is an Analyst for the Mobile Money Programme. He works on the forecasting and estimating of mobile money trends globally, while also supporting the delivery of the State of the Industry Report. Prior to joining the GSMA, Simon worked at GlobalData as an analyst for Africa and the Middle East, where he was responsible for the analysis and forecasting of national telecom markets. As part of this role, Simon was also the dedicated analyst for mobile money. Simon also has several years of experience in financial research in the City of London. Simon holds a Business Economics degree (BA) as well as an MSc in Development Economics from SOAS, University of London, where he focused on the 'Mobile Phone revolution in Africa' and its impact on financial inclusion, incomes and political transparency.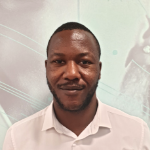 Tapiwa Jakachira
Data Analyst
Tapiwa is a Data Analyst for the Mobile Money Programme. He works on analysing, forecasting and estimating global mobile money trends, while also supporting the delivery of the State of the Industry Report. He recently completed a BSc (Honors) in Actuarial Science at Cass Business School, where he applied Mathematical and Statistical models to analyse data and derive insightful estimations.
Prior to joining the GSMA Mobile Money Programme, Tapiwa completed a year-long internship at UBS working in their Infrastructure & Private Equity business. In addition to building a strong foundations in private sector investing, he also exposed to the TMT sector where he started to build an acumen on issues such as regulation and commercial viability of newer ambitious business plans in the sector.
Tapiwa likes to keep active and trains in mixed martial arts and is passionate follower of Formula 1.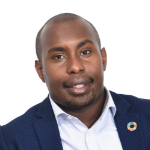 Kennedy Kipkemboi
Director of Policy, Regulatory & Advocacy, Mobile Money
Kennedy is the Director of Policy, Regulatory & Advocacy for Mobile Money at the GSMA. In this capacity, he leads GSMA's regulatory strategy for mobile financial services across GSMA's footprint.
He is an experienced public policy and regulatory affairs practitioner with over 14 years' experience spanning converged telecommunications and financial services. Prior to joining the GSMA, Kennedy worked with Safaricom PLC where he held several roles in Regulatory and Public Policy, Financial Services and Customer Management. He is skilled in Government Relations, Stakeholder Management and Strategic Planning.