Indosat Ooredoo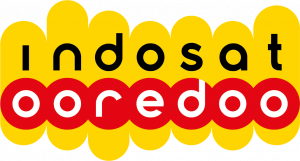 Indosat Ooredoo

Besides benefiting customers through better products and services, many of Indosat Ooredoo's social initiatives helped to empower the Indonesian society at large, including women and girls.
Since 2012, Indosat Ooredoo's women's empowerment programme, INSPERA has benefited thousands of underprivileged women, female students, teachers and programming developers, by providing them with access to education, health service and economic empowerment powered by their leadership in digital technology. 
With the launch of SheHacks in 2020 as Indosat Ooredoo's newest women's empowerment programme that focuses on realising technology-based innovation for Indonesian women in women's economy, education and health, Indosat Ooredoo renewed its commitment to increase the proportion of women connected to mobile internet in Indonesia from 46% to 48% by 2023 through collaboration with GSMA Connected Women.
---
"Indosat Ooredoo has done many initiatives to empower communities during the pandemic, including delivering a survey on the socio-economic impact of COVID-19 on women and girls as a manifestation of our concern to the community and Indonesia as a nation. Through the SheHacks program, we also committed to supporting women's empowerment in Indonesia using digital technology as part of our CSR pillars in Community Development. Indosat Ooredoo continues to support GSMA's Connected Women initiative, by committing to increase women's access to mobile internet from 46% to 48% by 2023. With a strong vision to become the leading digital telco in Indonesia, we believe Indosat Ooredoo can reach this goal."
– Vikram Sinha, Director & Chief Operating Officer of Indosat Ooredoo, Indonesia
---
Empowering Indonesian women
Indosat Ooredoo believes that empowering women through mobile connectivity can improve the welfare of Indonesian society at large. This is one of the bases for launching SheHacks in 2020, an innovation programme for Indonesian women to reduce gender disparities in the economy, education and women's health by empowering their capacities using digital technology.
Through this CSR programme, Indosat Ooredoo targets to empower 1000 Indonesian women with buddy and mentoring programmes to turn their problems into viable solutions.