Optus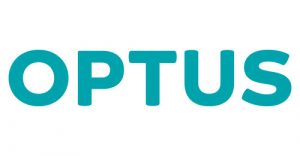 As a company built on creativity, optimism and innovation, we continue to support diversity and inclusion at Optus as a core business strategy including supporting people with disability. As a technology company, we have an important role to play in championing technologies that maximise the potential of all Australians.
– Kelly Rosmarin Bayer, Chief Executive Officer, Optus
Optus has concurrently launched our Accessibility and Inclusion Action Plan for 2020-2023. The Principles represent a next-level aspiration that we can work towards, even while we recognise there is more work to be done.
Our goal is to minimise and, wherever possible, remove access barriers for our people, our customers and members of our community with disability. We achieve this through a four-prong strategy of Enabling Work, Enabling Customer Experience, Enabling Community and Enabling Innovations.
Our priorities are to continue strengthening the accessibility, support and inclusion for our people and customers with disability, build a wider pipeline of talent with disability through our mentoring programs, and further support the development of enabling innovations and technologies for people with disability for independent living and employment opportunities.
Optus is one of the largest telecommunications companies in Australia, providing mobile, telephony, internet, satellite, entertainment and business network services to more than 10 million customers each day. As we move into the next generation, Optus will continue to invest in our people, our communities, our networks and a sustainable future to help create a better and more connected future for Australians.