Orange Group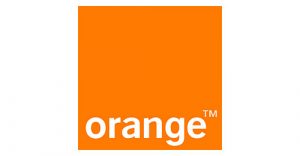 More than ever as a responsible digital actor, Orange is convinced that digital is a solution to reduce inequalities and drive inclusion. We have elected SDG10 on Reducing Inequalities as one of the 6 major SDGs we have a proven impact on. Moreover, SDG 17 testifies to our belief in the major benefit provided by partnerships such as the one we have today with the GSMA.
For a number of years, Orange has been committing to disability inclusion on multiple levels and has led different actions on an international and local level thanks to our affiliates:
Social as a pillar of our Corporate Social Responsibility and Human Resources policies – at Orange, we are constantly improving our provisions for welcoming and integrating people into our teams, maintaining employment and professional development. All over the world, we want to develop disabled employees support programs to help people to have a normal job life. For example in Senegal, Orange (Sonatel) has set up a disability policy that enables the inclusion of people with disabilities and is an essential part of the company's diversity policy, both with internal and external stakeholders. Orange also implements communication campaigns and awareness-raising events to fight against disability discrimination, removing obstacles to integration and job retention.
Innovation as an enabler to inclusion – our organization through its accessibility and diversity and inclusion departments act to develop digital solutions for our employees, our customers and we share them with others companies. Accessibility and universal design are the industrial commitments for the coming years and the Group's Research and Development divisions have among their objectives accessibility for all to communication and information. To help the tech for good spirit to grow, we also bring our support to the start-ups of our ecosystem which work on this issue.
Philanthropy to reflect the heart of the company and sponsorship – the group and its affiliates in the world support NGO's and events dedicated to disability. We sponsor events dedicated to disability through sportive competitions, for example the upcoming Summer Olympic and Paralympic Games of 2024 in Paris for which we are a premium partner.
In line with the GSMA Principles for Inclusion, Orange is taking actions to ensure no one is left behind and aims to realise the opportunity of the world's digital transformation to facilitate the integration of persons with disabilities in society and at work.