Telenor Pakistan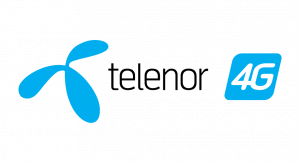 Telenor Pakistan

As part of the GSMA's Connected Women Commitment Initiative, Telenor Pakistan has committed to continue empowering and enabling females in the country by pledging to increase the proportion of females in its mobile internet customer base.
This follows its previous Commitment to increase the proportion of women in its mobile internet customer base from 40% to 48%, and mobile money customer base from 10% to 15% by 2020 in Pakistan.
---
"Telenor Pakistan is proud to continue its partnership with the GSMA in a collective effort to connect women around the world. In Pakistan, around 50% of the population constitutes of females and as one of the largest digital service provider in the country, we deem it our responsibility to act towards creating gender parity in our customer base.
We are committed to bring the benefits of telecom and digital technology to women in Pakistan and empower them to support their families, consequently contributing towards the socio-economic prosperity of the country at large."
– Irfan Wahab Khan, CEO, Telenor Pakistan
---
Inclusion initiatives
Telenor Pakistan envisions to empower societies by reducing inequalities and providing opportunities through initiatives aimed at greater inclusion. As a part of its internal immersive learning programme, Telenor Pakistan is in process of training 1000 female entrepreneurs on design thinking skills as a part of its commitment to the World Bank's Girls Learn Women Earn initiative. This initiative aims to further lift and develop females for the future needs shaping up the job market.