Tigo Tanzania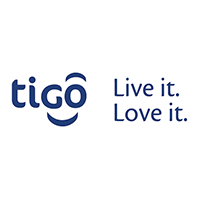 Tigo Tanzania

As part of the GSMA's Connected Women Commitment Initiative, Tigo Tanzania has committed to increase the proportion of women in their mobile money customer base to 40% by 2020.
---
Tigo Tanzania is the leading innovative telecommunication company in the country, distinguished as a fully-fledged digital lifestyle brand. At Tigo, creating positive change is part of our DNA as we bring the digital lifestyle to our customers and communities. We take our responsibilities to the countries and communities in which we work very seriously and strive to deliver positive social impact in our communities.
Our road map for 2016 and beyond takes us towards wider digital and financial inclusion, social investment, among other objectives. It is because of this that we signed the Connected Women Initiative and have committed to increase the proportion of women in our mobile money customer base, as we belief that this is critical in driving financial inclusion for women.
Tigo Tanzania has several initiatives planned to reach more women in the country. One such initiative is the Connected Women/Dreams project in partnership with JHPIEGO an "international non-profit health organization affiliated with Johns Hopkins University". The main objectives of this initiative is to empower women and girls through financial and digital inclusion, women are empowered to own mobile phones and begin to use TigoPesa and able to manage their own finances. It is through this and other initiatives that we are excited to have increased the proportion of women in our mobile money customer base by 2% since signing our commitment and we move closer to realizing our 2020 target.
---
"Financial inclusion is engraved in our road map for 2016 and beyond and we know that for our businesses and communities to thrive, we must include women as they form close to 50% of the population. It's for this reason that Tigo Tanzania has committed to increase the proportion of women in our mobile money customer base to 40% by 2020."
Tigo Tanzania, Managing Director, Mr Simon Karikari