Vodacom South Africa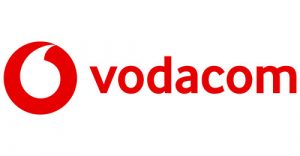 Vodacom is a leading African communications company providing a wide range of communication services, including data, mobile and fixed voice, messaging, financial services, enterprise IT and converged services to 120 million customers. From our roots in South Africa, we have grown our mobile network business to include operations in Tanzania, the Democratic Republic of the Congo (the DRC), Mozambique, Lesotho and Kenya. Our mobile networks cover a population of over 289 million people.
Vodacom's vision of connecting everyone for a better future has enabled Vodacom to embrace the digital inclusion of consumers with disabilities for more than a decade. We are excited to join the GSMA's Assistive Tech programme by becoming a signatory of the newly launched Principles for Driving Digital Inclusion of Persons with Disabilities. The Principles will play an important role to ensure that mobile operators implement accessibility strategies that promote the digital inclusion of disabled consumers. Vodacom continues to remain committed to play our part to ensure disabled persons become part of a connected society.  Our commitment is to ensure that we further understand how to reach and better serve people with disabilities by 2022.  This means we will investigate how we can better collect data to develop insights about how our disabled consumers use technology and service – better insights will strengthen our ability to develop more relevant products and services.
Research has shown that when disabled persons become users of technology, it increase their independence and participation in society. In a developing country like South Africa, disabled persons continue to be marginalised and excluded from societal activities. This includes experiencing potential barriers when accessing MNOs technology and services. Realising disabled consumers' challenges, we have established an Accessibility Office that is responsible to drive the digital inclusion of disabled consumers. The Office, together with various operational divisions, works closely to create accessible solutions that meet the needs of disabled persons. We have launched a range of  accessible products including  text-based emergency services for deaf consumers and accessible contact centres.
– Shameel Joosub, CEO, Vodacom South Africa