Mobile Network Operator Engagement
Mobile operators have a strong role to play in the digitisation of the utilities sector in emerging markets – from providing smart services, such as mobile payments and Internet of Things (IoT), to full end-to-end solutions.
The GSMA Mobile for Development (M4D) Utilities programme aims to showcase mobile operators who are leading the way and to provide evidence of the potential of mobile-enabled utility services to drive both commercial benefits for mobile operators and high socio-economic impact services for society.
To achieve this objective and grow the ecosystem of mobile operators collaborating in the energy, water and sanitation sectors, we provide a range of advisory activities.
Our Champion Network
The M4D Utilities' network of MNO champions act as ambassadors for the sector, helping stimulate the growth of the market opportunity by sharing their success stories.
Champions are front runners in terms of innovation, developing competitive new technologies for the utility sector in emerging markets, aligned with the UN Sustainable Development Goals.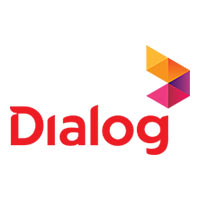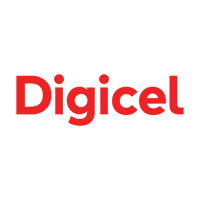 "Digicel was trying to reach more peri-urban and rural areas and counter competition, providing this type of essential energy service appeared to be a good way to achieve this objective. The market opportunity is significant. This also aligns with Digicel's vision that has a strong vision for supporting socio-economic development in the countries it is present in." Maarten Boute, Chairman, Digicel.
1:1 Business Development
The programme offers 1:1 business development support to mobile operators to help shape their strategic objectives in the utilities sector as well as introduce them to relevant key stakeholders. As part of this support, we offer market assessments to mobile operators interested in evaluating the opportunity in the energy, water and/or sanitation and the feasibility in their market.
Past market assessments have led to pilots projects: Ncell partnered with Gham Power to implement a Community Power from Mobile (CPM) mini-grid project, powering two off-grid telecom towers and the surrounding community in Nepal. Following market assessments for Orange in Ivory Coast, Senegal and Botswana, the mobile operator is now launching off-grid energy services in several of its markets.
Click on each of the logos below to view the relevant report.
MNO Workshops
We run periodic workshops open exclusively to mobile operators to share experiences and best practices in the utilities sector and to support their project initiation and/or implementation.
These workshops are at the regional or country-level, across Africa and Asia.
Get in touch
Fill in your details and a member of our team will be in touch.
*Disclaimer – GSMA Ltd takes the privacy of your information very seriously. To view the GSMA Privacy Policy, click here.
In emerging markets, there is a significant gap in access to water and sanitation services. Mobile ...

Read more

The Instant Payment Notification (IPN) Hub is an industry utility created by the GSMA to enable ecosystem ...

Read more

The business models in mobile-enabled water services are fast evolving towards a promising future. Through ...

Read more

In 2015, the GSMA Mobile for Development Utilities programme awarded SunCulture a grant to design and scale ...

Read more

Mobile technology is a key component for providing those in emerging markets with access to energy. At Mobile ...

Read more
VITALITE received a grant from the GSMA Mobile for Development (M4D) Utilities Innovation Fund in October ...

Read more

The Instant Payment Notification (IPN) Hub is an industry utility created by the GSMA to enable ecosystem ...

Read more

This blog was co-authored by Akanksha Sharma and Michael Nique. Water scarcity is becoming the new ...

Read more

Every day in India, over 500 million people practice open defecation that could lead to adverse health ...

Read more

Our Mobile for Development (M4D) Utilities team held a two-day event in Kigali, prior to also supporting ...

Read more