"What would you do if your house was ruthlessly destroyed every 6 months? I bet you would leave the place and search for a better place to reside. Same logic guides worms, which are essential for the quality of the soil," Bram Govaerts explains, as he digs in the ground of a well-tilled maize plot and shows us a handful of powdery dust-like soil.
A doctor in agricultural science, Bram spends most of his time applying his conservational agriculture knowledge to practical solutions for farmers. He is wearing a green MasAgro-branded baseball cap today, and the Mexican summer sun is blindingly bright and about to reach its heat peak around late morning.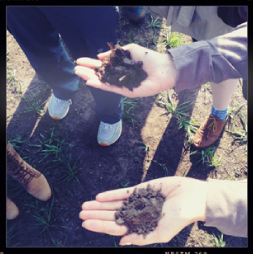 Another neighbouring plot with the same maize variety, planting date and amount of rainfall, is under zero-tillage management, and we see some brown leftovers from the previous season covering the roots of fresh green new-born maize. Bram digs into the soil with his hand and shows us a complex variety of shapes and sizes of this darker and better-moisturized soil.
"If we keep the residuals of the previous season's plants, the soil becomes richer in nutrients; its organic composition becomes more fertile.  And when the ground is not regularly damaged by tillage, we keep soil structure more complex, as the friendly worms stay and continue digging their corridors beneath the ground," he says. "The end result is the soil's ability to soak in the water during the rain, and evaporate less moisture when it's hot and dry. And farmers can enjoy higher quality of soil and better crop yields." Bram points to a large bag of cereals collected from the plot at the end of the previous season.
For the last 20 years CIMMYT, the largest research centre in the world for maize and wheat improvement, has been conducting long-term trials comparing conservation agriculture and conventional practices. With the same crop variety, fertilizer application and weed control, different management practices can lead to enormous differences in performance and yield of maize and wheat under rainfed conditions. In contrast to conventional practices of heavy tillage and residuals removal, conservation agriculture practices of keeping residuals, zero-tillage and crop rotation, allow farmers to reduce costs, improve soil quality and crop yields.
Through its network of experimental platforms, CIMMYT works with extension workers to promote conservational agriculture techniques. A network of as many as 2,000 technicians identify and closely work with progressive farmers educating them on farming management practices and helping to implement conservation agriculture techniques. The hope is that progressive farmers will spread the word in their communities once they see the results of innovation.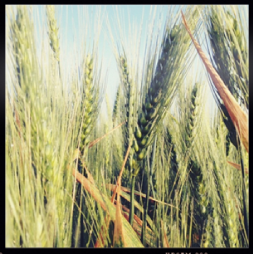 Fortunately for the Mexican agricultural sector, the Ministry of Agriculture (SAGARPA) has recently realised the potential and need for wheat and maize improvement across the country. A massive investment has been made in the MasAgro programme, established to increase the maize production by 85% and wheat production by 10% in the country over the next ten years. CIMMYT plays the central role in achieving this ambitious objective.
As face-to-face outreach to educate farmers is limited, CIMMYT is creating a mobile component for the MasAgro programme, which will allow farmers to access advice on agricultural management techniques nationwide using a mobile phone.
Information services have better chances to facilitate change when combined with financial services. Mobile banking can not only play a role in improving access to credit, but also allow farmers to save money for better tools once they start benefiting from higher yields. The saving solutions might be even more viable mobile banking service in this case, regarding that financial institutions in Mexico still consider credit services to farmers as a high-risk product in their portfolio. Luckily mobile money regulation in the country allows for financial services via mobile phones, providing the basis for all range of solutions: savings, insurance and credit.
We will be keeping a close eye on the progress of the mobile component of the MasAgro initiative – MasAgro Movil. The initiative is as ambitions as challenging, considering a nascent stage of mobile money services in Mexico, 2 million of the BOP engaged in agricultural sector (a quarter of total population employed in agriculture), and mostly face-to-face intervention experience of CIMMYT who now have to translate and format their existing knowledge for the mobile channel.