This year's Mobile World Congress saw a number of events dedicated to the contribution women are making in the industry. Discussions at the 'Connected Women: Women Leadership Accelerating the Digital Age' event, sponsored by Accenture, revolved around women leadership in the digital age and how to attract more women to the tech industry.
As always, the panellists were rich in the experiences they brought to the table. Participants recognised that the industry is starting to see more women entering the workforce than men. Women are demonstrating that they want to be part of the developments in tech and take leadership.
Currently a lot of structural barriers exist to promote the growth of women in this sector – giving women the flexibility to balance their home life with their work life permits creation of an enabling environment for women to grow in their careers.
Gary Heffernan, of Accenture, pointed out that the real issues behind gender diversity lie in the DNA of the companies. Companies must confront these issues and make inclusivity and diversity a priority at every level: front line, mid-level management and top executive leadership. Planning for success is essential, specifically in the area of maternity flexibility. Mr. Heffernan also warned that we should not confuse activity with results. "This cannot be solved by women. This can only be solved by men and women at the table together."
Experience has shown that efforts in some emerging markets may take a lot more time. Rachel Samrén from Millicom mentioned that the company struggled in its initial attempts because it was too early, but now a wind of change is blowing and this is clearly reflected in the mind set where men are taking leadership to promote gender diversity initiatives.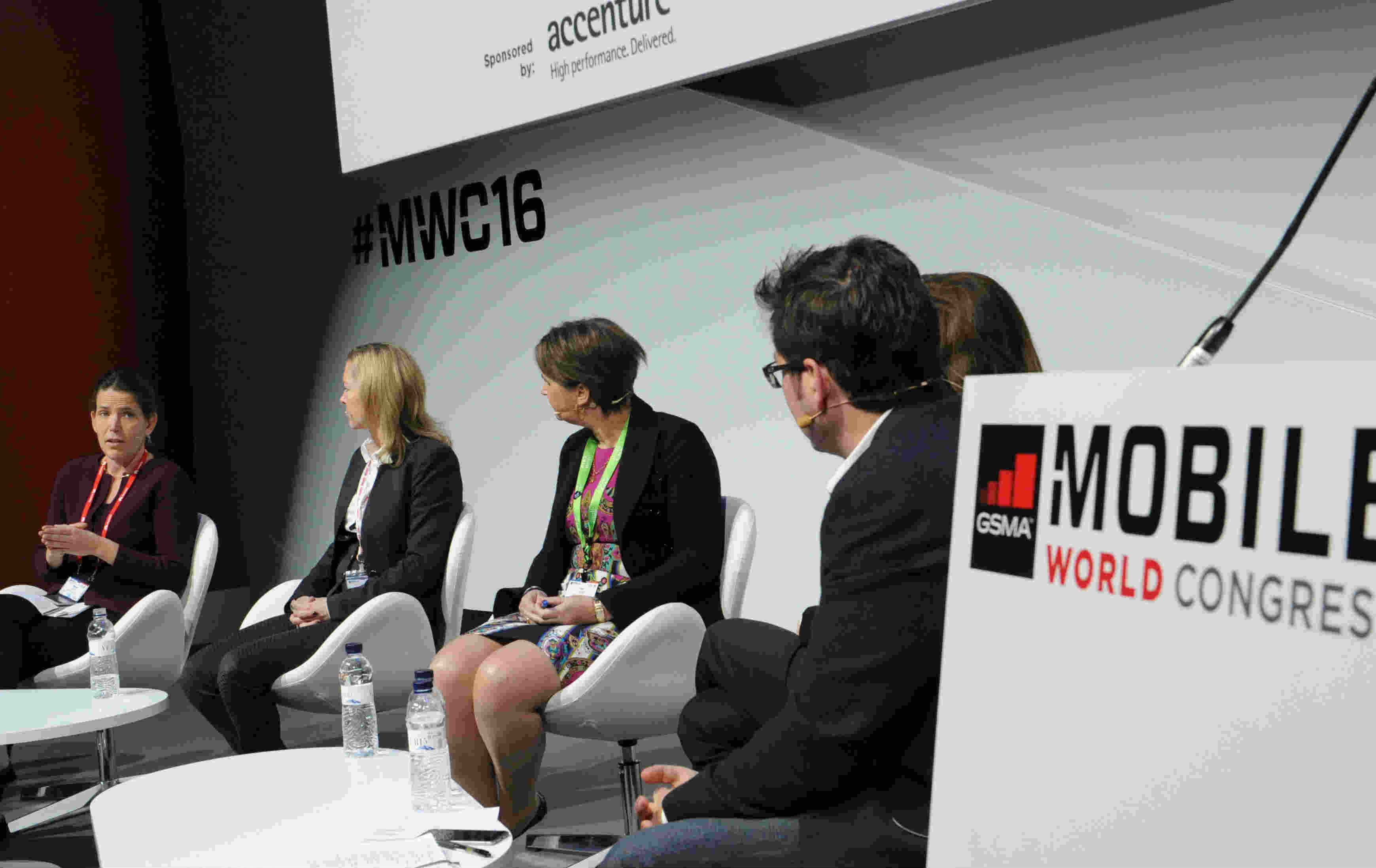 In some developed countries, women are standing out as exemplary leaders. Danessa Lambdin of AT&T shared that their group Women of AT&T has 20,000 members, and their AT&T World of Women Programme gives women access to mentors to learn how to become successful both at work and at home.
Jelena Sutic of Telenor highlighted that gender diversity is linked to culture. Internal studies at Telenor showed that while women represent 36% of the labour force, only 22% of the executive positions are held by females. Their mission is to see this figure grow to 30% by 2020. Telenor has recognised that change must come from the top with policies that promote equal opportunities for women. These should include flexible work options for parents as well as leadership and development programmes that attract women to business positions. It was also noted that change will take time but the work must begin now.
Speakers emphasised the importance of having a coach, mentor and sponsor to provide guidance throughout one's career. Having a male sponsor or coach helps with input and sharing ideas. Bringing men and women together is essential for diversity.
Kathrin Buvac of Nokia, left a poignant message for women in the workforce. She said, " Be confident in all you do. Find the right leaders who support you. There is a fine line between being seen as 'good' and being respected. If you are respected in your role, gender can become a non-issue in the boardroom."
It was also noted that women are emerging as developers and entrepreneurs in the industry. Members of the audience highlighted a need for more discussions around entrepreneurship with a gender lens.
In the spirit of celebrating outstanding achievements within the space of gender diversity and female leadership in the mobile industry, GSMA, for the second year running, has received nominations for women leaders as part of the Global Mobile Awards.
The Connected Women Leadership in the Industry award recognises leadership of initiatives to encourage and retain women and girls in the telecommunications industry. Last year, the winner of this award was Ooredoo for their efforts to empower women in Myanmar, with projects to increase female digital awareness, (including their maternal health app maymay), and their community project GeekGirl, which is encouraging women to become digital entrepreneurs.
This year's nominees for the Connected Women Leadership in the Industry Award (presented here below in alphabetical order) were:
HeyWire Leadership: Women, Innovation & Technology – Meredith Flynn-Ripley, CEO
Mobitel Connected Women Leadership in the Industry – Jean Fernandez, Senior General Manager Customer Care
O2 (Telefónica UK) – Ann Pickering, HR Director
Roshan – Shireen Rahmani, HR Director
Telstra Corporation Limited
Our Connected Women team are excited to announce 2016's winner: Shireen Rahmani of Roshan, Afghanistan. Shireen Rahmani is the HR Director for Roshan and leading the largest private workforce in Afghanistan. Roshan boasts the highest female employment rate in the country's private sector at nearly 20 per cent. In recognition, Shireen Rahmani also took home the award for 'Female Executive of the Year' at the Stevie's Women in Business Awards 2015. In a country ravaged by war for over three decades, Shireen is tearing down barriers and advancing gender equality in a part of the world where women have been deprived of opportunities. Connected Women extends a hearty congratulations to Shireen Rahmani for her achievements and best wishes for continued success.