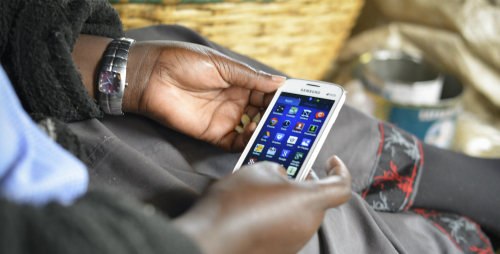 mWomen BOP Apps Challenge closes tomorrow
Developers planning to enter the mWomen 'Base of the Pyramid' (BOP) Apps Challenge have just one day left to submit their ideas. The exciting challenge, sponsored by Vodafone, offers two lucky winners prizes of $10,000 each as well as exclusive access to investors and buyers.
The mWomen Apps Challenge was announced at the launch of the [GSMA mWomen Programme] by U.S. Secretary of State Hillary Rodham Clinton on Oct 7th 2010. The Apps Challenge aims to leverage the current demand for innovative [app] design and provide original and fresh customised app solutions targeted at the specific needs of women in developing countries.
'The mWomen Apps Challenge is a great opportunity to provide women in the developing world with the mobile products and services they want and need,' said Sarah Crampsie, mWomen Programme Manager. 'We're looking forward to going through the entries we've received.'
The global challenge is two tiered: Tier 1 will be an app for a low-end device or [feature phone] and Tier 2 will be an app for [smartphone]s. The winners will be announced at the 2011 GSMA Mobile World Congress, the mobile industry's premier event, hosted in Barcelona, at the official awards ceremony on Tuesday 15th February 2011.
Crampsie continued: 'Anyone is eligible to enter, whether they're in DC or DRC and we can't wait to see the innovative solutions applicants put forward.'
For full details, including how to enter please check out the entry information page here
Back
Announcement of deadline reached for GSMA mWomen BOP apps ...

Read more

Announcement of deadline reached for GSMA mWomen BOP apps ...

Read more

Announcement of deadline reached for GSMA mWomen BOP apps ...

Read more

Announcement of deadline reached for GSMA mWomen BOP apps ...

Read more

Announcement of deadline reached for GSMA mWomen BOP apps ...

Read more
Announcement of deadline reached for GSMA mWomen BOP apps ...

Read more

Announcement of deadline reached for GSMA mWomen BOP apps ...

Read more

Announcement of deadline reached for GSMA mWomen BOP apps ...

Read more

Announcement of deadline reached for GSMA mWomen BOP apps ...

Read more

Announcement of deadline reached for GSMA mWomen BOP apps ...

Read more