Webinar: Using your data to drive growth in mobile money services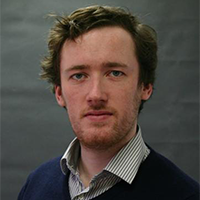 The Connected Women team recently hosted a webinar on why and how operators and other mobile financial service (MFS) providers should analyse mobile money transactional data with a gender lens. The webinar built upon the findings from the recently published report: 'Using your data to drive growth in women's use of mobile money services'.
One of the key takeaways from the webinar was that MFS providers in emerging markets are missing a significant commercial opportunity by overlooking gender in the analysis of their subscriber and transactional data. Female uptake of MFS tends to be significantly lower than male (see our previous blog on the topic), meaning that the majority of the remaining addressable market is female. Despite this fact, many MFS providers have a limited understanding of both the gender composition of their user base, and how usage patterns differ between men and women.
Gender disaggregated data: an untapped resource
For many MFS providers, gender disaggregated data is a major untapped resource which could be used to inform strategic decisions such as:
Pricing
Marketing
Agent network rollout
New product development
Even when gender data is partial or not fully validated, it can be a helpful gauge of relative male and female saturation levels – particularly when combined with further demographic details such as age and location – and can give an indication of how male and female user behaviour differs.
How to approach the analysis
As a first step, simply segmenting the customer base by gender can unlock substantial insight into the scale of the opportunity that female segments represent. Secondly, mapping the customer journey by gender also tends to reveal particular points along this journey where women 'drop off' in greater proportions than men. The bottlenecks identified through this process should be where MFS providers focus their efforts, including through follow-up research, targeted marketing and adjustments or additions to the product portfolio to maximise uptake and usage by women.
Promoting gender analysis of mobile money transactional data should also be a priority for other stakeholders with an interest in financial and digital inclusion. The process provides valuable insights into where the benefits of MFS are failing to reach underserved groups, and helps inform commercially viable strategies for how this can be addressed.
View a recording of the webinar below:
Back
There is a paradoxical relationship between mobile technology and women's safety; while access to a mobile ...

Read more

This report provides further evidence of the persistence and scale of the mobile gender gap across low- and ...

Read more

Adoption and use of mobile internet is far from universal or equitable, with women, those with less ...

Read more

Despite significant growth in mobile money over the last decade, there are still wide gender gaps in mobile ...

Read more

This is a research study into the smartphone ecosystem landscape and business models that drive affordable ...

Read more
GSMA Connected Women's latest study reveals for the first time the magnitude of the gender gap in mobile ...

Read more

This is part 2 of a guest blog by Chloe Gueguen, former Market Insights Manager, GSMA Connected Women. Mobile ...

Read more

This is part 1 of a guest blog by Chloe Gueguen, former Market Insights Manager, GSMA Connected Women. Mobile ...

Read more

According to the Central Bank of Ghana, mobile money has experienced rapid growth since it was introduced in ...

Read more

What should mobile operators do to close the mobile gender gap? We have developed a framework to help ...

Read more