In the last five years, Pakistan's start-up ecosystem has made significant strides thanks to supporting networks such as tech hubs, educational institutions, mobile operators and investors playing an active role in growing local start-ups. Despite these developments, there are still huge opportunities to unlock digital entrepreneurship in Pakistan. Since the GSMA Ecosystem Accelerator programme now has a stronger presence in Pakistan with me, Bilal Qureshi, joining the team earlier this year, and Pakistan-based start-up Sehat Kahani being part of the second round of our Innovation Fund, we have decided to write this blog to share some of the key learnings from Pakistan's start-up ecosystem.
36 tech hubs are oiling the wheels of Pakistan's start-up ecosystem
According to the GSMA Ecosystem Accelerator programme's tech hub landscaping research, Pakistan saw a 30 per cent growth in the number of active tech hubs between 2018 (36 tech hubs) and 2016 (26 tech hubs), positioning itself as the largest tech ecosystem in South Asia after India. Most of these organisations are spread around the country's three biggest cities – Islamabad, Karachi and Lahore.
Partly accounting for this growth is the rise in private and public-led initiatives mainly focused on providing incubation support to early-stage start-ups. Academic institutions such as Bahria University, National University of Science and Technology (NUST), Institute of Business Administration (IBA) and Lahore University of Management Sciences (LUMS) are now running start-up incubation programmes focused on artificial intelligence, augmented reality, block-chain, robotics or mobile technology. Beyond academia, the tech hubs The Nest i/o and Plan9 are among the most active ones in the start-up ecosystem. Since its launch in 2012, the incubation programme, Plan9, has graduated over 160 start-ups in 10 cycles.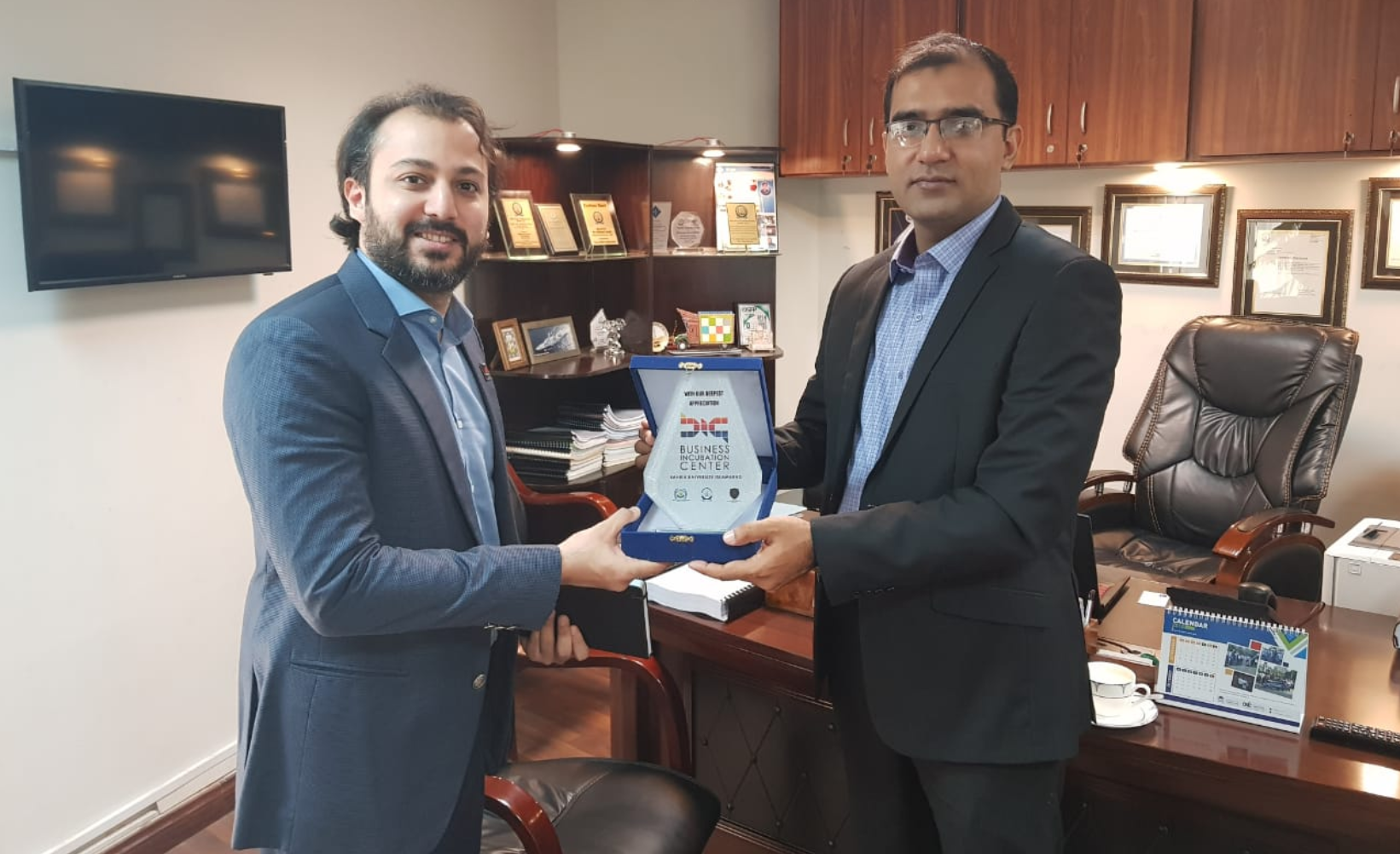 Prof. Dr. Shehzad Khalid, Director Business Incubation Centre, Bahria University and Bilal Qureshi, GSMA Ecsosystem Accelerator Market Engagement Manager, in Islamabad, Pakistan
Mobile operators are creating pathways for the start-up ecosystem
Software developers are often the driving force behind a tech ecosystem. Pakistan alone is home to 360,000 software developers with over 10,000 IT graduates reaching the market each year. The country is also the third largest supplier of expertise on the leading contractor platform freelancer.com. With the rich supply of local IT talent, the government launched the initiative Ignite to support digital innovators through incubators and start-up events. Ignite, formerly the National ICT R&D Fund, was set up when the government mandated a certain percentage of gross revenue generated by all telecom service providers to be allocated to the development and research of ICT. Among the pillars set-up through Ignite is the launch of the National Incubation Center (NIC) across Pakistan, in close partnership with the mobile operator Jazz (Veon group). Through this partnership, the Ministry of Information Technology and Telecom (MOITT), the organisation Teamup and Jazz provide local early stage start-ups with opportunities to access Jazz's customer base and APIs to build use cases.
Other local mobile operators are also closely involved in the start-up ecosystem. This is the case of Telenor Pakistan which launched the in-house acceleration programme Velocity in 2016 with the aim to lift the entrepreneurial ecosystem in Pakistan. In August 2018, Telenor launched the Telenor Velocity Partnership Program to widen its scope and offer external incubators and accelerators' best start-ups with a ready Minimum Viable Product (MVP) and the opportunity to benefit from Telenor Velocity's accelerator program (including access to Telenor's customer base, APIs, payment integrations, expert mentoring and outreach to investors).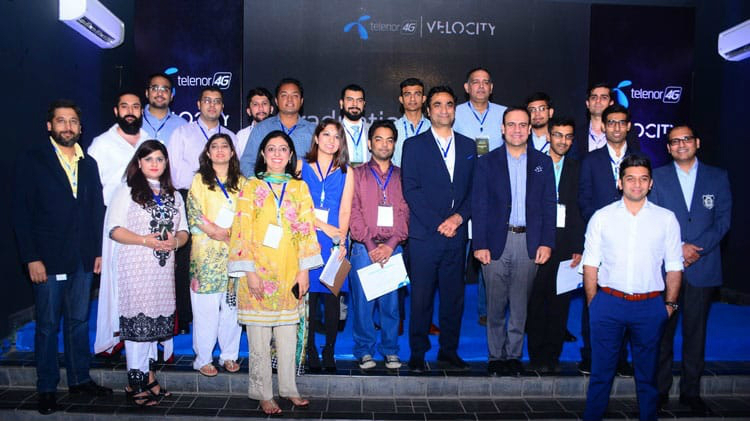 Institutional investors are making strong headwind through innovation funds but venture capital is still nascent
Other noticeable initiatives that have been supporting start-ups in the last five years are the contribution made by the development sectors through the introduction of different donor-driven innovation funds. The Australian Government through their Department of Foreign Affairs and Trade (DFAT) is active through the invest2innovate programme, a four-month acceleration programme in which selected entrepreneurs receive access to intensive business support. Karandaaz, a UK Department for International Development (DFID) and the Bill & Melinda Gates Foundation-funded programme, has supported start-ups in the Fintech space through three rounds of its Fintech Disrupt Challenge. USAID runs the SMEA programme, a five year $35 million programme to support and strengthen the SME sector in Pakistan.
One of the biggest challenges that Pakistan's start-up ecosystem faces is still the shortage of venture capital. While there are some VC investors present, for example 47 Ventures, Acumen, Arpatech Ventures, DotZero Ventures, Planet N or Sarmayacar, Pakistan needs more professionals with early-stage investment skills and a more investor-friendly legal framework. Jazz Foundation's (Veon Group) Digital Entrepreneurship Ecosystem in Pakistan 2017 report, published in late 2017, provides key recommendations for different stakeholders within Pakistan's start-up ecosystem.
The GSMA Ecosystem Accelerator programme in Pakistan
Testimony of the dynamism of the local ecosystem, since its launch in 2016, the GSMA Ecosystem Accelerator Innovation Fund has received over 100 applications from start-ups operating in Pakistan. The solutions ranged from a platform for smallholder farmers to a digital rickshaw services aggregator. In February 2018, Sehat Kahani, an m-Health service provided by women doctors to marginalised populations through telehealth, was selected and received a grant from the GSMA Ecosystem Accelerator Innovation Fund. The aim of this funding is to deploy the health technology in six clinics that support 120 community health workers. Each of the six clinics acts as a referral point for patients who need further consultation and treatment. As of October 2018, Sehat Kahani has facilitated over 75,000 patient consultations through 21 e-health centres managed by micro-entrepreneurs across the country.
Pakistan is home to over 81 million unique mobile subscribers, 58 per cent of whom have access to mobile internet (as of September 2018) according to GSMA Intelligence. With the huge potential of the country's mobile market, stakeholders, including the government, need to create a favourable environment that can propel the start-up ecosystem to develop more innovative mobile solutions to create a much needed socio-economic impact in the country.
The Ecosystem Accelerator programme is supported by the UK Department for International Development (DFID), the Australian Government, the GSMA and its members.