An invitation to participate in the first edition of the Futur.E.S. in Africa event held in Casablanca from 1-2 March was an opportunity for our team to get more familiar with the region's young but promising local tech ecosystem.  As usual, we thought we'd share our key takeaways with you.
 
Casablanca: a young but promising tech ecosystem
A quick glance at Partech Africa's recently published statistics on African tech start-ups funding in 2017 shows that Moroccan startups raised US$3.9M over the course of 2017, which ranks the country ninth among African nations. Though this is still the beginning, the amount was four times what Moroccan tech startups raised in 2016 (US$0.98M), which is promising.
The promising figures on the funding side are confirmed by our findings on the ecosystem side. A soon-to-be-published updated research we have carried on tech hubs across Asia Pacific and Africa shows that Morocco is home to no less than 24 accelerators, incubators, co-working spaces or other types of tech hubs with more than half located in Casablanca alone.
Among these, the work done by organisations like Numa Casablanca, New Work Lab, Jokkolabs, Enactus Morocco or LaFactory could be highlighted. It is also worth mentioning that more tech hubs should come to enrich and support the existing ecosystem. 2018 will see the launch of an accelerator dubbed "H7" founded by former Special Advisor to the Minister, in charge of Entrepreneurship, Innovation & Venture Capital, Amine Al-Hazzaz, and aimed at scaling local but also African ventures in the coming years.
Several meetings held with local tech investors confirmed the appetite on that side, while local authorities seem also to be increasingly active in the space as shown with the launch in last October of the "Fonds Innov Invest" – a 300M Dirhams (US$32M) initiative to support "300 innovative projects over the next five years" which is already being implemented.
Mobile operators are increasingly involved in this growing tech ecosystem
Alongside tech hubs and investors, mobile operators (Maroc Telecom, Orange, and Inwi) are also playing an increasing role in the growing Casablanca and Morocco tech ecosystem.
While several start-ups we met over the week mentioned an on-going collaboration with Maroc Telecom, Orange and Inwi have put in place various initiatives and vehicles to engage and support the local tech ecosystem.
In October last year, Inwi – in collaboration with local incubator Numa Casablanca – ran the second edition of their Impact Camp. The week-long bootcamp is meant to coach a number of local startups around a specific theme ("green tech" in 2016, education in 2017), after which the best start-ups get a chance to pitch during the Inwi Days, be incubated by Numa and collaborate with Inwi on the longer run.
While we were there, Orange Morocco announced the local stage of "Orange Social Venture Prize Africa & Middle East 2018 ". Local start-ups with a strong socio-economic impact hence have until 31 May to apply and get a chance to win the local and then international competition. One of our recently announced new Innovation Fund portfolio startups, MaTontine (Senegal) was among the three winners of the 2016 international edition of this prize.
Beyond this initiative, Orange also launched in early January, a new co-working space named StartOn meant to support startups in seven areas: greentech, agritech, edtech, fintech, industry tech, e-gov and healthtech.
Futur.E.S. in Africa: catalysing tech players from Morocco and beyond
This young but fast-growing ecosystem of Casablanca is where Cap Digital and Maroc Numeric Cluster decided to hold the first edition of the Futur.E.S. in Africa conference in the beautiful venue of the Region Casablanca-Settat headquarters.
Three themes were selected and discussed at length throughout the two days: Health, Education and Territories. Often at the heart of numerous challenges across the continent, the three topics were debated by tech entrepreneurs, investors and tech hubs, but also public institutions from all over Africa.
We had the chance to take part in two specific workshops:
"Which business models can be reliable for the Edtech in Africa?" – during which we had the opportunity to share some learnings from four edtech startups we are supporting or following closely: Prepclass (Nigeria), Ruangguru (Indonesia), Kytabu (Kenya) and Eneza Education (Kenya).
"How to support the financing of start-ups in Africa?", moderated by French aid department Agence Francaise de Developpement and which gathered a number of key local and regional investors and tech hubs.
Beyond the high quality sessions and discussions between the key players of the ecosystem (investors, tech hubs, startups, public institutions and large corporations), the conference was also an opportunity to meet some selected local and regional start-ups like EduAir (Cameroon), MedTrucks (Morocco) and one of our Innovation Fund portfolio startups, Optimetriks (East Africa).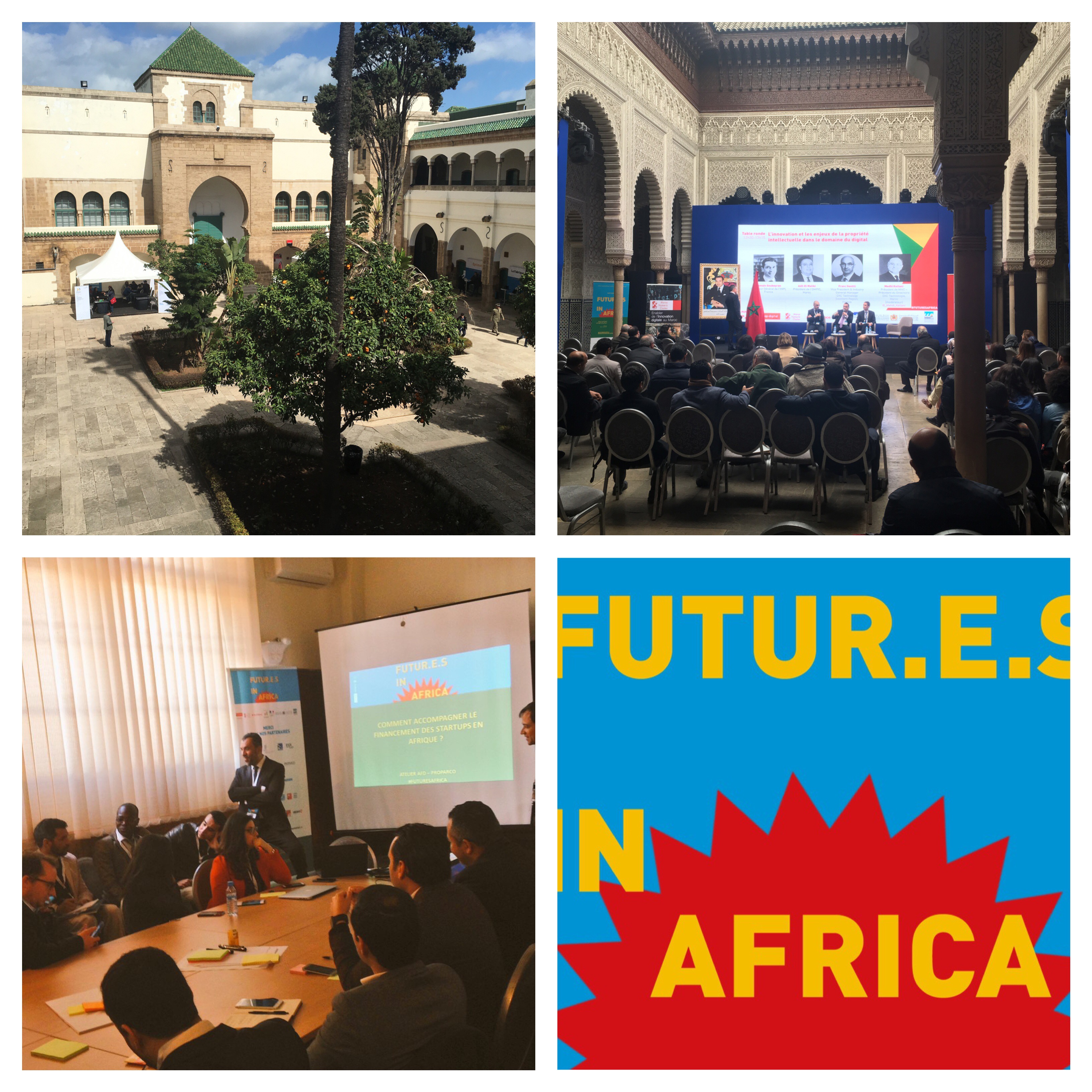 This time in Morocco was also a great opportunity for us to communicate about the upcoming launch of our Innovation Fund Round 3 on 12 March, for which we are looking forward to seeing an increased number of applications from the fast-growing Casablanca and Morocco ecosystem.
We would like to end this blog by thanking the teams at Cap Digital and Maroc Numeric Cluster and more specifically Jalil Halim, Francesca Giovannini and Lola Laurent for offering us to join and participate in this high-quality event. A special note as well to thank Guillaume Vigier from Mazars Casablanca for his great help in meeting the key local ecosystem stakeholders.
The Ecosystem Accelerator programme is supported by the UK Department for International Development (DFID), the Australian Government, the GSMA and its members.