How mobile technology is advancing SDG 16.9 in Tanzania and what this means for the health sector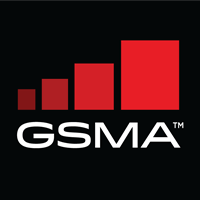 The Sustainable Development Goals (SDGs) aim to address inequalities with an objective of "reaching the unreachable". As mobile technology becomes more affordable, more powerful, and more recurrent in low-income regions, it presents even more opportunity for governments to achieve these goals, even more so in public health. Digital transformation has seen the sector shift the view on telephony from just voice calls, SMS and communication to connectivity – which has become a tool for development.
Legal identity for all (including birth registration) by 2030 – This is the bold and ambitious target that is within SDG 16, the value of which is simple but plausible. Not only is legal identity recognised by human rights law, it is also instrumental to achieving many of the other SDGs because it helps to unlock equal access to systems of social protection and economic empowerment.
Birth registration marks the beginning of a child's journey in life. It unlocks the door to healthcare, education and social documents. Globally, around 290 million children do not possess a birth certificate, as stated by UNICEF. According to the law in Tanzania, a birth is required to be registered within 90 days of the occurrence. However, the country has one of the lowest rates of birth registration in Sub-Saharan Africa. According to the 2012 census, more than nine in 10 under-fives do not have birth certificates. Most parents in rural areas of Tanzania do not register their children because of the steep cost, long distances to registry offices, cumbersome process and lack of awareness of the benefits. Additionally, parents have to pay 3,500 Tanzanian shillings ($1.6) if they request a birth certificate within 90 days of a child's birth, or 4,000 shillings afterwards. This is excluding the indirect costs involved – travel expenses, time off work etc which in particular affect poorer areas disproportionately, and is a high price to pay for the many who live on less than $1 a day.
Watch the impact video here:
RIGHT TO IDENTITY – new millicom logo – FINAL – high from Millicom on Vimeo.
To meet these challenges, and to expedite the registration process, Tanzania's Registration and Insolvency Agency (RITA) and UNICEF worked closely with mobile network operator (MNO) Tigo to develop an innovative mobile application that allowed registrars to collect birth registration data and upload it to a centralised system. In addition to providing their technical expertise to this project, Tigo helped facilitate the mobile registration process by providing the new registrars with free mobile handsets, data and SMS texting in a partnership that is set to massively accelerate the number of children under the age of five with birth certificates.
Tigo has highlighted that when the new mobile registration was first piloted in Mbeya region:
The registration rate of children under five increased from eight per cent to 45 per cent within six months.
Since then the mobile registration system has successfully registered more than 450,000 births, and the partnership expects to reach one million registries by the end of 2016.
By the end of 2019, it is expected that 90 per cent of new-borns and 70 per cent of all children under the age of five in Tanzania will be registered and have certificates.
Many of the under-five children who are not registered will be reached through linkages with health and social protection services that are already in contact with the children.
When digitised, a birth registration system can serve as the backbone of an electronic health administration system, by speeding up a functioning interface from registration to health-care services. Not only will this facilitate improved monitoring, planning and service delivery, it will also guarantee enhanced monitoring of each child's health status. This information is vital for monitoring trends, assessing the impact and effectiveness of health programmes, and forecasting the burden of disease. Planners and managers need to be able to report reliably on key indicators and targets set out in national health-sector and poverty-reduction plans, including reporting on progress towards the SDGs. The data produced by facility-based information systems can help to meet these information needs, but such systems are deficient as they only generate data on the users of health-care services, leaving out populations who do not have access to these facilities.
If a country has good quality data it is possible to establish the number of those suffering from chronic diseases and also the demand and supply for health facilities and services in a country. A healthy society cannot evolve while leaving its children behind. Every child's birth should be registered and every man or woman must have a legal identity. The example of the mobile birth registration project in Tanzania illustrates the benefits of harnessing the potential of technology to improve people's lives and sustain development. Mobile technology unlocks new ways of delivering essential services to everyone and is the most powerful enabler of inclusive growth. One of the major problems faced by NGOs and CSOs in Africa is accessibility, an opportunity that mobile connectivity brings to the public sector. In Sub-Saharan Africa, the percentage of the population with mobile phone access is higher than those with access to health facilities, electricity, sanitation, financial services and paved roads. I wonder what the logical policy conclusion is? Perhaps it is that MNOs could do much more in Africa, if only there existed more proactive and stronger Public-Private Partnerships between the telecom industry and government? If this can be solved using the increased population of mobile phones, why wouldn't the government work more closely with MNOs in improving mobile phone infrastructure in the rural areas as well?
Back
There is a large and growing gender gap in mobile usage as well as access. There are a number of different ...

Read more

The mHealth Design Toolkit is a collection of insights, tools and key principles to increase adoption and ...

Read more

Digital health is taking its first steps in some African, Asian and Latin American markets, with a widespread ...

Read more

Telenor My Health is a health and wellness service provided by Telenor Pakistan, reaching over half a million ...

Read more

In January 2016, the Government of India launched a nation-wide mobile health programme designed by BBC Media ...

Read more
In an earlier blog post, we described Living Goods' model – their ability to harness the power of ...

Read more

GSMA has been working in the digital health space since 2010, implementing programmes, providing support to ...

Read more

This is a guest blog by Alexandra Tyers. Alex is a gender and ICT4D specialist, and has spent many years ...

Read more

As mobile technology continues to grow with penetration rates in Kenya currently at 86.2 per cent, and a ...

Read more

On Tuesday, 11 July 2017, the mHealth working group went for a field visit hosted by Population Services ...

Read more