Approaches to Local Content: Realising the Smartphone Opportunity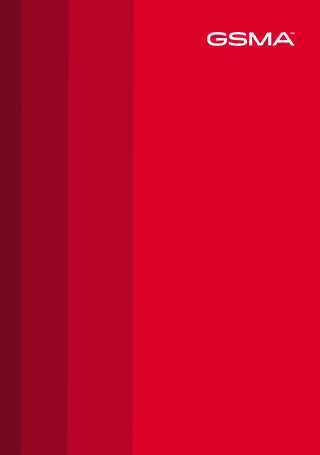 Mobile connectivity is enabling large parts of the world to come online for the first time. However, the creation and distribution of digital content remains deeply uneven. While nearly half of the world's population are now online (43%), entire languages, cultures and regions are absent or underrepresented. This limits growth and poses challenges for a number of different actors. For mobile operators this matters as they are counting on mobile data consumption to replace declining voice and SMS revenue. If users don't find an internet that is relevant to them, they will have little incentive to pay for it.
At the same time, the increase in access to smartphones means that it's cheaper and easier than ever for locally relevant information to be created and disseminated. Digital content need not only be created in an expensive, remote, and top-down way by providers on the supply side; users themselves can be a source of considerable innovation. The role and benefits of phenomena like user-generated content (e.g. platforms like Facebook) in this process have already been demonstrated. With growing smartphone ownership, it is possible to envision new patterns of content creation—and ways in which users themselves can take part in shaping the mobile internet in emerging markets.
However, if this opportunity is to be realised, there will need to be large improvements in users' digital skills across emerging markets. The more users understand the digital world, the more likely they are to become engaged in creating content. Moreover, user education efforts need to evolve from being product and service-specific, to be being focused on broader notions of digital literacy.
There will also need to be investment in products and services that enable mobile content creation. In this report, we share lessons from the design and development of Mozilla Webmaker, a free and open source tool intended to make mobile content creation accessible to anyone with an entry-level smartphone. Initial pilots of Webmaker have demonstrated that there is a strong appetite for such tools among mobile users in developing countries, and significant potential to increase content creation with local communities across Africa, Asia, and the Americas.
Within this report, three principal questions are considered:
What is the baseline of digital literacy that is required for users to embrace the mobile internet, and to begin the journey toward becoming a "content creator"?
What kinds of tools and user education programs could radically lower the barriers to content creation?
Could investments in these kinds of training and tools have positive impact the digital ecosystem in 'mobile-first' countries?
Higher skill levels and a larger amount of relevant content would benefit a range of actors, including the mobile industry, government and civil society. If the right investments are made, many more newcomers to the internet will enjoy the benefits of online life, and will be able to create value for themselves and others in the process.
This document was originally produced as part of the former Mobile for Development Impact programme.