Bangladesh: Driving mobile-enabled digital transformation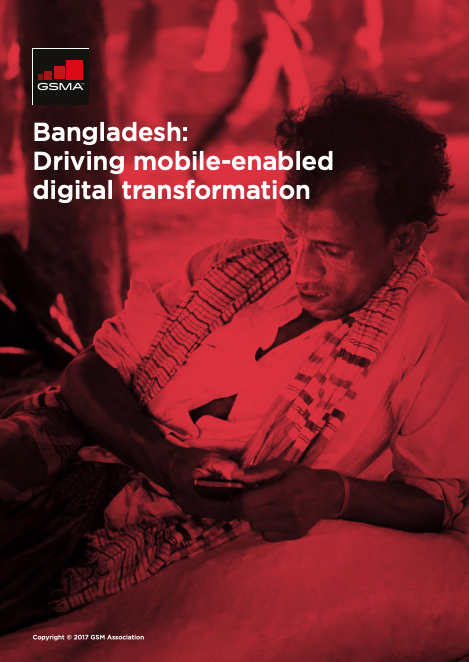 This report examines the positive impact mobile technology can have on the people of Bangladesh, and how mobile technology can accelerate Bangladesh's progress towards attainment of the Sustainable Development Goals (SDGs) and its national development plan (Vision 2021).
Mobile technology plays a critical role in supporting the achievement of the SDGs and Vision 2021 in Bangladesh. Basic voice connectivity offers many societal, economic and environmental benefits. Upgrading to mobile broadband, to smartphones, and further to M2M and IoT, together with rapid digital transformation, creates a significant opportunity for the mobile industry to support governments in meeting their SDG commitments. In this report we examine the priority areas and challenges that Bangladesh is facing, and what mobile can do to help address them.
Both the government of Bangladesh and the mobile industry have demonstrated strong commitment to supporting progress towards the SDGs. By collaborating more closely on opportunities that align with each stakeholder's organisational goals, the government and industry have an exciting opportunity to unlock digital transformation for millions of Bangladeshis.