Building resilience through mobile-enabled solutions: Lessons from the Mobile for Humanitarian Innovation Fund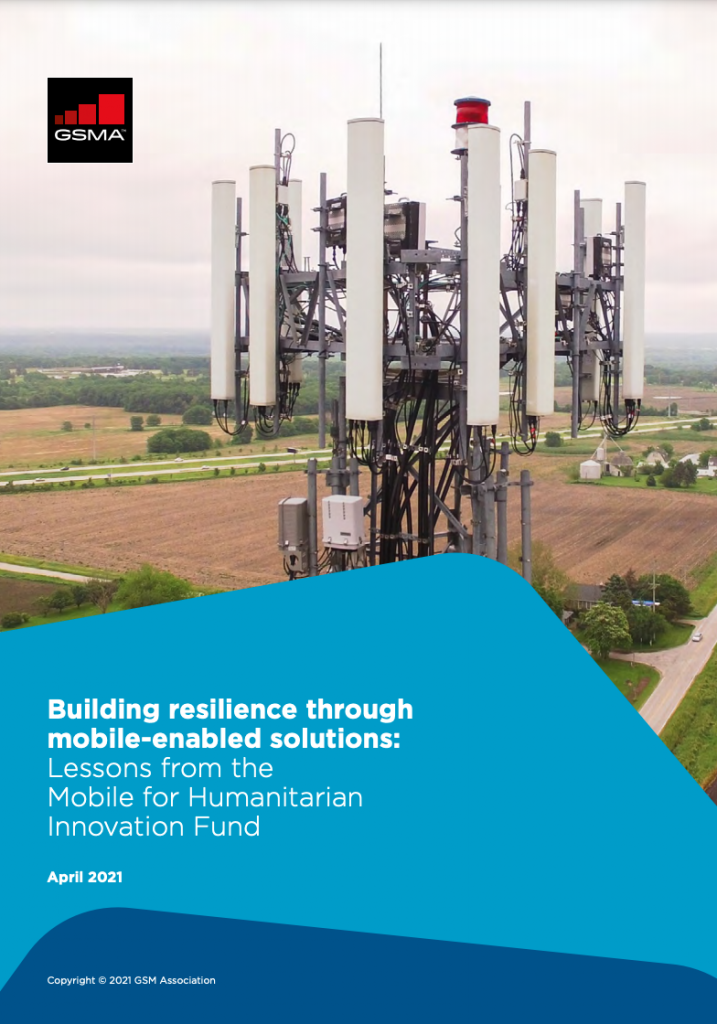 In September 2017, with support from the UK Foreign, Commonwealth & Development Office (FCDO), the GSMA launched the Mobile for Humanitarian Innovation Fund. The Fund aimed to catalyse partnerships that would deliver innovative, mobile-enabled solutions to improve how those affected by disaster and crisis engaged with those providing assistance, whether humanitarian agencies, NGOs, governments or private organisations.
After receiving applications from 274 organisations requesting over £44 million to fund innovative solutions in 97 countries, five mobile-enabled solutions were funded in the inaugural round to help strengthen the resilience of communities experiencing or at risk of crisis. These solutions were implemented throughout 2019 and 2020, generating lessons and impact that reached over 100,000 people in communities across five countries within the grant timelines. These solutions have continued to be scaled out, collectively reaching over 2.2 million people
This report shares the key lessons from these innovative solutions. They are structured into seven overarching lessons that were identified in a detailed systematic review of all evidence and documentation generated across the portfolio. Together, these lessons could help other innovators reflect on how to implement early-stage innovations using the power of mobile technology.