Closing the Mobile Disability Gap in Sri Lanka: Insights and Recommendations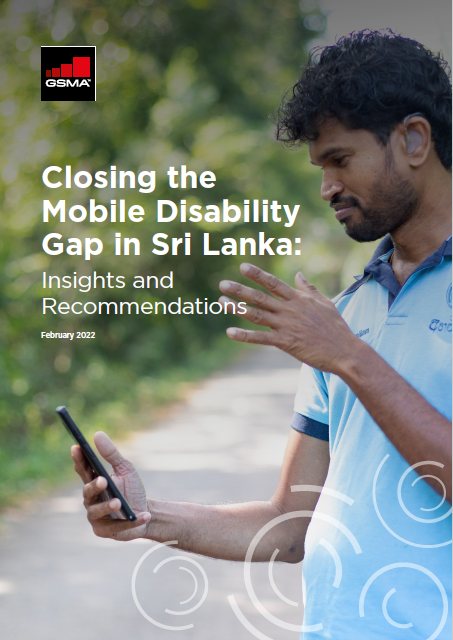 Access to mobile can be life changing for persons with disabilities. Mobile phones, particularly smartphones, can cluster multiple assistive technologies into one device, enabling more autonomous living. But many persons with disabilities and their households do not have access to mobile, particularly in low- and middle-income countries. Even when persons with disabilities own a mobile, they are often unaware of the accessibility features available on the phone. This was also the case in Sri Lanka.
This report provides in-depth research on the substantial mobile disability gap in Sri Lanka, where respondents with disabilities were 44 per cent less likely to own a mobile phone than non-disabled respondents, and even less likely to own a smartphone. It reveals that only a quarter of respondents with disabilities were aware of the internet, with only 9 per cent reported having used mobile internet in the last three months. It also highlights substantial differences by type of impairment, highlighting the differing technology needs for persons with disabilities.
As Sri Lanka and the rest of the world recover from the COVID-19 pandemic, this report provides evidence for stakeholders to address barriers to digital inclusion and ensure no one is left behind in an increasingly digital society.