Digital Inclusion: Driving mobile internet adoption and use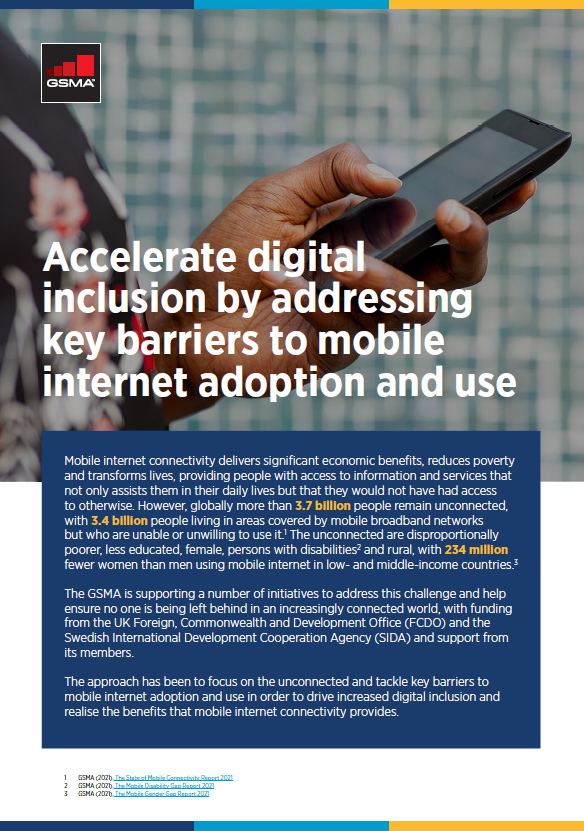 Mobile internet connectivity delivers significant economic benefits, reduces poverty and transforms lives, providing people with access to information and services that not only assists them in their daily lives but that they would not have had access to otherwise. However, globally more than 3.7 billion people remain unconnected, with 3.4 billion people living in areas covered by mobile broadband networks but who are unable or unwilling to use it.
The unconnected are disproportionally poorer, less educated, female, persons with disabilities and rural, with 234 million fewer women than men using mobile internet in low- and middle-income countries. The GSMA is supporting a number of initiatives to address this challenge and help ensure no one is being left behind in an increasingly connected world, with funding from the UK Foreign, Commonwealth and Development Office (FCDO) and the Swedish International Development Cooperation Agency (SIDA) and support from its members.
The approach has been to focus on the unconnected and tackle key barriers to mobile internet adoption and use in order to drive increased digital inclusion and realise the benefits that mobile internet connectivity provides.