Driving Affordable Smart Farming through Partnerships
You might also be interested in
Video
Tuesday 3 Nov 2020 | AgriTech | Resource | Thrive APAC Shorts | Video |
Watch our discussion with Jazz Pakistan about the potential digital opportunities for MNOs.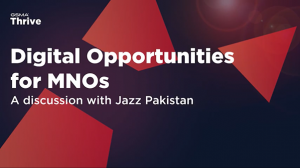 Video
Tuesday 3 Nov 2020 | AgriTech | Presentation | Resource | Thrive APAC Sessions | Video |
We explored the opportunity to digitise the agricultural last mile in APAC. This session brought together regional practitioners and experts to discuss digital agriculture projects that bring efficiencies to farmers and agribusiness in the agricultural ...