Keeping Bangladesh connected: The role of the mobile industry during the COVID-19 pandemic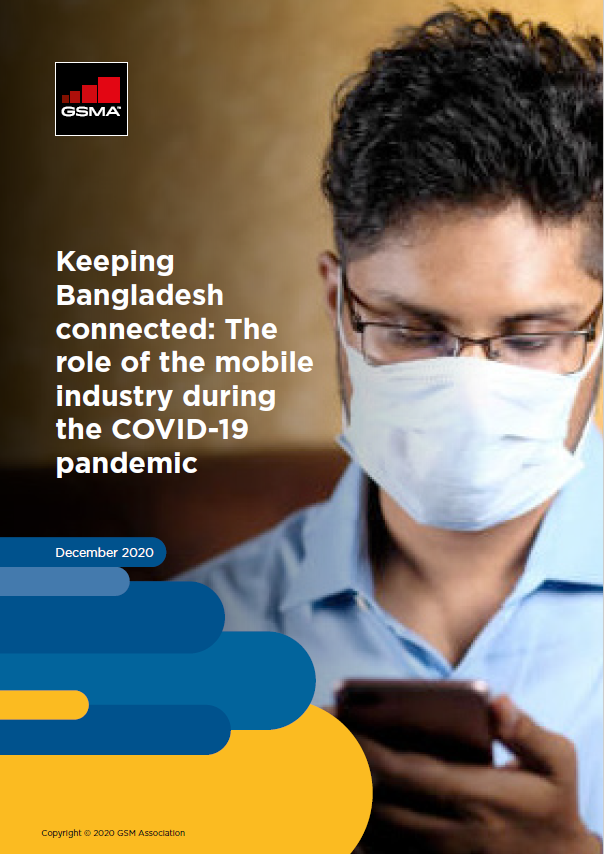 Connectivity has become not only essential, but critical in these challenging times. Digital technology has stepped in to fill the gaps and is playing a crucial role in tackling the COVID-19 pandemic. In Bangladesh, mobile technology is helping people stay connected and active in their personal and professional lives. Mobile operators are contributing to efforts by implementing a range of temporary measures to increase access to and usage of mobile technology and connectivity. But operator action alone is not enough to ensure that mobile technology can continue to respond to the challenges presented by COVID-19, especially given the impact of the pandemic on operators. Accelerated public-private collaboration is required to ensure that digital technologies can continue to respond to the challenges presented by COVID-19.
This GSMA National Dialogues report highlights the role that operators in Bangladesh are playing in harnessing mobile technology to alleviate the impact of COVID-19 on the people of Bangladesh. The report concludes with a list of recommendations for the Bangladesh government and the Bangladesh Telecommunications Regulatory Commission (BTRC) on measures to ensure access to vital connectivity.
Learn more about GSMA National Dialogues here.