Lessons learned from our grantees: NextDrop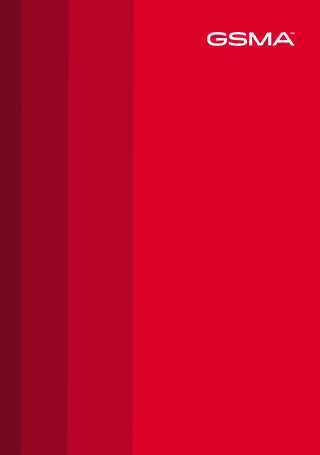 Case Study 2: NextDrop – Providing water timing solutions in Bangalore 
In 2013, we launched the M4D Utilities Innovation Fund (formerly MECs) to test and scale the use of mobile to improve or increase access to energy and water services. With the support of the UK Government, GBP 2.4 million in Seed and Market Validation grants was awarded to 13 organisations in 11 countries across Africa and Asia.
Today we continue our Case Studies series on lessons learned from these 13 projects. A core output of the Innovation Fund is the lessons and evidence base developed throughout the grant timeline that can inform players in the ecosystem, in order to grow and scale the sector. Mobile-enabled products and services for water and energy delivery, and the business models that support them, have developed significantly since we started this journey. It is our intention that by making these lessons public we will continue to accelerate the sector.
CLICK HERE FOR THE FULL REPORT

The second case study in our series focuses on NextDrop, a for-profit enterprise with a social mission based in Bangalore. Due to the scarcity of water, the Bangalore Water Supply and Sewerage Board (BWSSB) is forced to ration supply such that some areas receive water only a few hours each week. NextDrop designed a Water Information System to track, monitor and validate the actual water distribution timings, frequency and duration in real time.
In January 2014, NextDrop was awarded a GBP 141,250 Seed grant to deploy its innovative service to 40% of Bangalore, a city of 8 million residents in association with the BWSSB. The key objectives were to:
Develop and deploy an information system to provide BWSSB visibility into its own operations.
To create a two-way communication channel between BWSSB and its customers to increase transparency and accountability
To enable BWSSB to make data-driven decision to improve service levels, reduce the proportion of non-revenue water and make water distribution more equitable..
Some of the most valuable findings from the project are outlined below and are explained in more depth in the Case Study.
Service improvements 
NextDrop's solution not only stabilised supply time in 14% of valve areas but also led to a 90% reduction in complaints at BWSSB's call centres. Stabilisation occurred in 326 valve areas (out of 2320) from May – December 2014, an example of which can be seen in the infographic below. To reduce customer complaints, simple process improvements were made, such as providing customer call centre operatives with the scheduled supply time, indicating the importance customers attach to water-related information.
Time of Day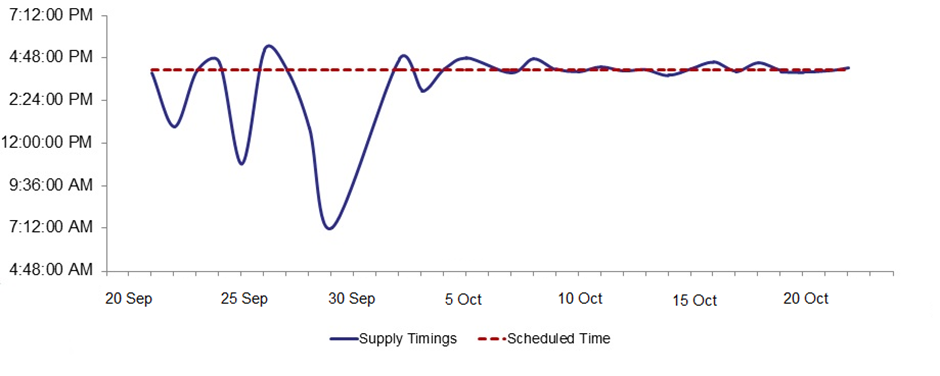 Adoption of technology
Literacy is not a prerequisite for mobile solution adoption, but user trepidation about advanced technologies (like smartphones) can hinder usage. NextDrop valvemen often have a primary education at best, however through a mix of training, incentive programs and active follow-up, valveman participation increased throughout the grant. When asked to use the ValveKey mobile app on a smartphone to improve data accuracy, many valvemen (having never had a smartphone before) feared damaging or losing the smartphone. However, smartphone ownership and usage is an aspirational goal of many and active follow-up was the biggest driver of active reporting along with education and training.
Key role of grant giving institutions in the water sector
Utilities cannot easily support pilots due to their low risk appetite and certain procedural norms such as public tenders. However, innovation is often spurred in the water sector by cash-strapped solution providers. Grants can bridge this gap and NextDrop is a prime example of a grant leading to a utility partnership. Through the Mobile for Development Utilities Innovation Fund, NextDrop developed a proof of concept and validated its value proposition to BWSSB and in September 2015, NextDrop won a tender to extend its monitoring service to the remaining 60% of the city.
In the coming weeks and months we will publish more Case Studies to share insights from the other Phase 1 grantees. Follow the series by signing up to our blog and please share your views on any of these findings by contacting us at m4dutilities@gsma.com.