mFarmer case studies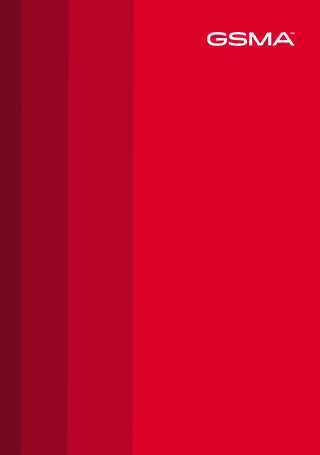 It's been more than three years since the GSMA mAgri Programme launched the mFarmer Initiative in 2011 with the ambition to support the development and launch of Agri Value Added Services (VAS) at scale. Through a competitive application process, we selected four promising projects. The individual projects have reached various levels of scale and adoption; the combined outreach of the initiative is nearly 1.5 million users.
While some of the challenges faced by the projects were unique to a country environment, quite a few appear to be cross-cutting themes across the services and countries – such as importance of user-centric approach to the service design and service refinement, as well as the challenge of adequate user education on new services. We have seen evidence of all four services impacting small-holder farmers by allowing them to make better informed decisions around production as well as taking products to market.
The following case studies present a comprehensive snapshot of the service and key lessons learned.
Download: The Airtel Kilimo Case Study
A mobile agricultural value-added service developed by Airtel Kenya. Airtel Kilimo offers an advisory service for smallholder farmers in Kenya related to crops, weather and market price information. Customers access the service via the USSD channel which is available on any mobile phone. The service also enables peer-to-peer communications between farmers via a chat function. Slow to grow due to changes to the product team and the service, Airtel Kilimo had acquired around 22,500 users by December 2014.
Download: The mKisan Case Study
Operated by the mobile VAS provider Handygo, the service offers farmers in India advice and information on crop agronomy, livestock management, weather forecasts and market prices for major crops. Content can be accessed through push SMS subscriptions and a pull interactive voice response (IVR) channel. mKisan sold subscriptions to over 850,000 users during the grant period, less than half of whom were converted onto the IVR service.
Download:  The Orange Sènèkèla Case Study
Agricultural information and market prices are offered to Orange customers on a helpline and a USSD channel. A slow start for the service may have been influenced by a period of political unrest in the country's northern region in 2012. Through directed mass media campaigns, mostly on the radio, Orange saw a leap in user figures to almost 180,000 users during the summer of 2014.
Download: The Tigo Kilimo Case Study
This service, offered by Tigo Tanzania, offers crop agronomy and market price information across a number of crops and markets as well as a 1-5 day weather forecast, through a variety of text and voice channels. User numbers remained low until Tigo offered the text channels for free in early 2014, which led to an increase in uptake to almost 400,000 users in December 2014. The premium IVR and helpline channels require review and investment to ensure the commercial sustainability of this service.
For a deeper analysis of each service, please see the deep dive monitoring reports available under the Data and Insights focus area.