Mobile for Humanitarian Innovation: Annual Report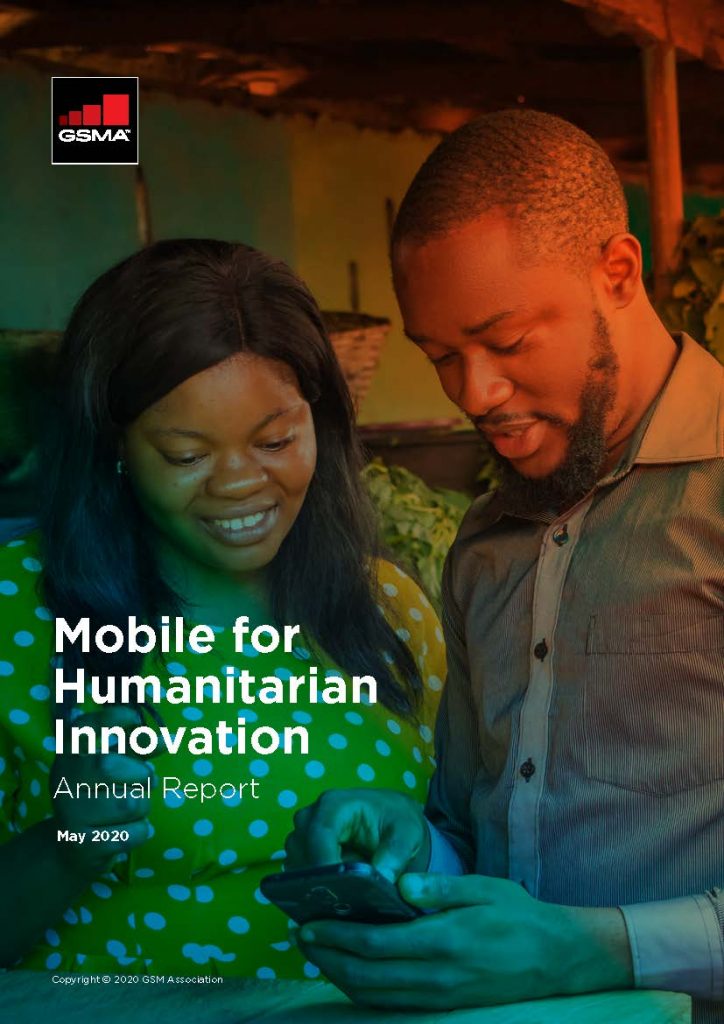 Around the world, humanitarian agencies, donors, governments and the private sector face mounting pressure to meet the needs of people affected by humanitarian crises. Currently, over 70 million people are forcibly displaced. When you couple this with the looming threat of COVID-19 – and predictions stating that the number of people facing food crises will double unless swift action is taken – there is consensus that new funding and partnership models, together with scalable, innovative tools and approaches, are urgently needed.
Against this backdrop, the role of mobile technology has never been more important. People affected by crisis continue to prioritise mobile technology to communicate, seek and share information, access humanitarian assistance and become more financially resilient.
The GSMA Mobile for Humanitarian Innovation (M4H) programme was established with the support of the UK Department for International Development (DFID) and GSMA members to accelerate the delivery and impact of digital humanitarian assistance.
This report shares some of the 2019 highlights and the progress made from the work of M4H and their partners. It highlights key achievements, reflects on trends influencing the sector and summaries the insights and outcomes of the M4H research, advocacy efforts, partnership projects and the M4H Innovation Fund.