Mobile Money: Driving formalisation and building the resilience of MSMEs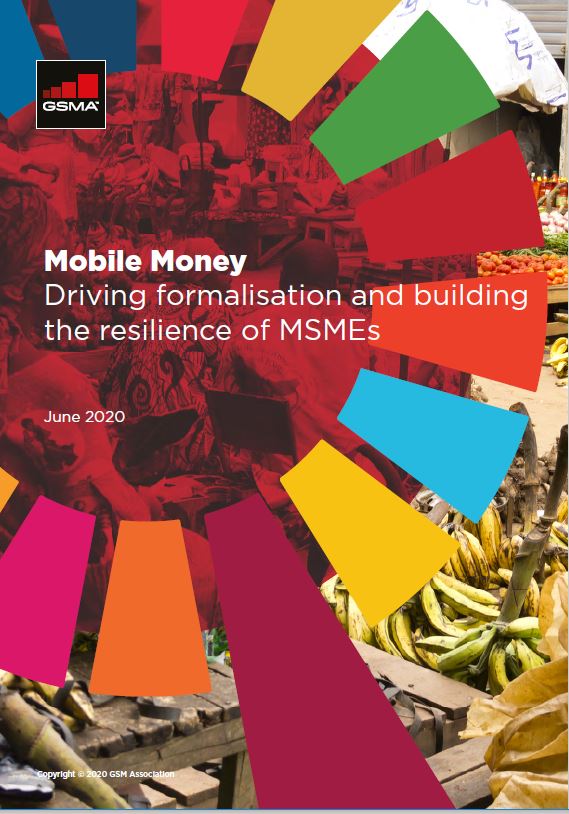 The adoption of the United Nations Sustainable Development Goals (SDGs) has given new urgency to efforts confronting the employment, human capital, efficiency and productivity deficits hindering inclusive economic growth. Micro, small and medium enterprises (MSMEs) are widely recognised for their important contributions to development by stimulating economic growth, creating decent jobs, eradicating poverty and improving livelihoods, especially in developing countries. Although it is estimated that formal SMEs contribute up to 40 per cent of national income (GDP) in emerging economies, the International Finance Corporation (IFC) estimates that globally, 74 per cent of MSMEs are informal.
In this report, we explore how mobile money can help informal MSMEs access financial services and overcome some of the barriers to entering the formal economy and, in turn, boost productivity, job creation and economic growth. This note also highlights the pivotal role mobile money can play in helping MSMEs survive the COVID-19 pandemic and enhancing their potential contribution to the global economic recovery.