Mobile money interoperability in Bolivia: A case study for Latin America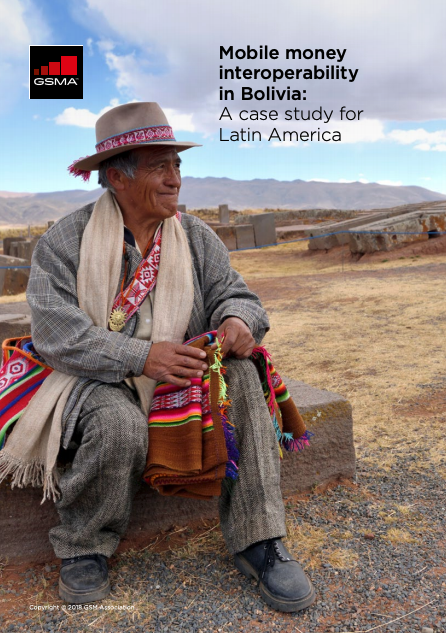 Bank-to-mobile money transfers represent an increasing percentage of mobile money transaction values. Mobile money providers around the globe are considering options to provide direct communication with the traditional financial industry.
In the Latin American and Caribbean region, Tigo Bolivia completed in September 2016 an integration with ACCL, Bolivia's main low-value, real-time switch, becoming interoperable with the majority of local banks. This case study aims to describe how this process unfolded, while also suggesting improvements that other ventures in the region might consider.
Las transferencias banco-a-móvil representan un aumento en porcentaje de los valores de las transacciones de dinero móvil. Proveedores de dinero móvil alrededor del mundo buscan considerar opciones para alcanzar comunicación directa con el sector financiero tradicional.
En la región de Latinoamérica y Caribe, Tigo Bolivia ha completado en septiembre 2016 una integración con ACCL, el principal switch de bajo valor y tiempo real de Bolivia, logrando interoperabilidad con la mayoría de los bancos locales. Este estudio de caso busca describir el proceso de despliegue del proyecto, así como sugiere mejorías que puedan ser consideradas para desarrollos similares en esta región.