MTN Data Smart Case Study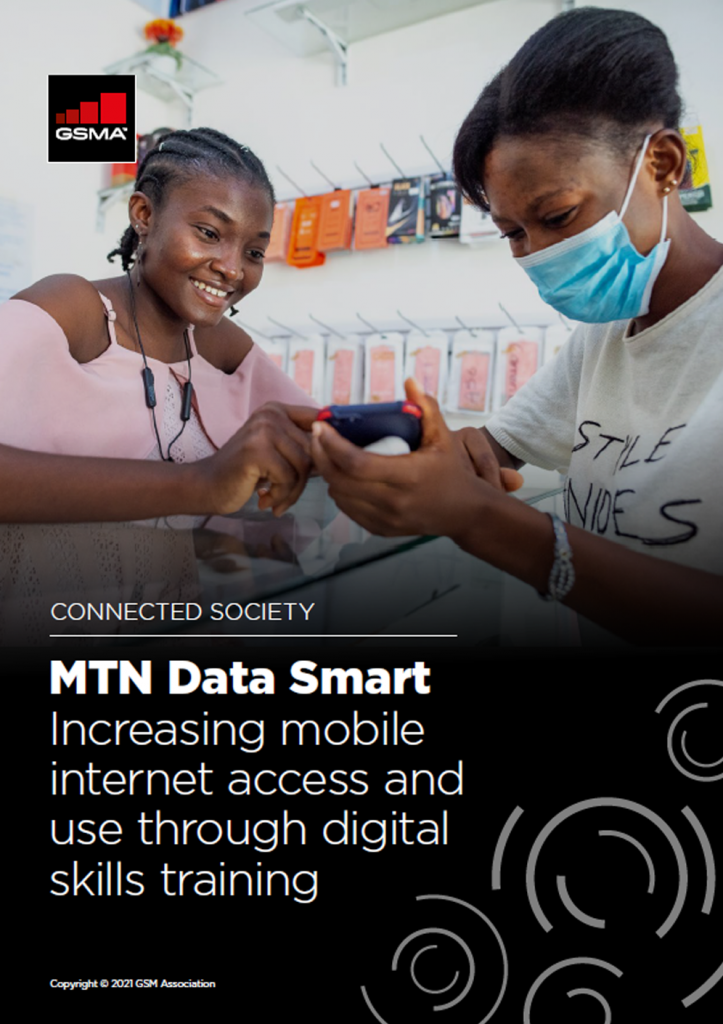 Mobile internet use is on the rise, bringing a range of tangible benefits that have a profound impact on people's lives and
communities. However, only half of the world's population is currently using mobile internet while the other half is missing out on the life-enhancing services the internet provides access to. More than 3.4 billion people live within the footprint of a mobile broadband network but do not use mobile internet services (the usage gap). This indicates there are other barriers, beyond coverage, to mobile internet use. GSMA research has found that, across low- and middle-income countries (LMICs), mobile users who do not use mobile internet identify literacy and digital skills as the main barriers. Addressing digital skills is therefore crucial to closing the usage gap and addressing digital inclusion.
In 2019, MTN launched Data Smart, a digital literacy campaign aimed at improving their customers' basic understanding of mobile internet and apps, as well as increasing their active data user base and revenue. This report provides an overview of the MTN Data Smart campaign and how it has increased mobile internet use among MTN customers in two key markets: Benin and Cameroon. The report highlights how MTN successfully incorporated the lessons from the 2019 pilot to reach over 18 million people and empower their customers' lives through a campaign that continues to expand.