Payment Service Banks in Nigeria: Opportunities and Challenges
Tuesday 12 Apr 2022 | Accelerating Digital and Financial Inclusion | Central Insights Unit | India | Infographic | Middle East and North Africa | Mobile access and use | Mobile for Development | Nigeria | Report | Research | Resource | Sub-Saharan Africa |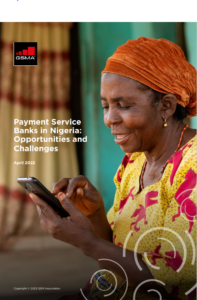 Digital financial services have a key role to play in addressing financial inclusion and creating greater economic growth, especially in countries like Nigeria where the pace of financial inclusion is slow due to significant demand-side and supply-side challenges. At the end of 2020, just over half of Nigerians were using formal financial services such as products and services provided by financial institutions that included electronic payments, savings, credit, insurance and pension schemes.
Out of the 38 million financially excluded Nigerians, 81 per cent live in rural areas, and 61 per cent use mobile phones, representing a huge opportunity to advance financial inclusion through mobile phones.

Recognising the need and opportunity for advancing financial inclusion in Nigeria through digital finance, in 2018, the Central Bank of Nigeria (CBN) introduced a new type of banking license, that of payment service banks (PSBs), with the aim of leveraging the strengths of businesses such as mobile network operators while maintaining a bank-led rather than a telecoms-led banking model.
Due to their established distribution channels, a wide geographical presence, resources and expertise in downstream operations, mobile network operators and businesses such as wide-reaching retail outlet chains are most likely to be able to establish successful PSB subsidiaries. Mobile network operators also have vast experience of advancing digital financial inclusion via mobile money under a telecoms-led model in other countries in the region.
This report highlights the potential role that Payment Service Banks (PSB) can play in expanding financial inclusion within the confines of the PSB regulatory framework in Nigeria, and the opportunities and challenges for building commercially viable PSB operations.
The report also provides key lessons from the experiences of payments banks in India, which are similar to PSBs in Nigeria in terms of the licensing framework. It identifies the key enablers and challenges facing PSBs and analyses how they can scale operations via partnerships while also enhancing the value proposition for under and unbanked people.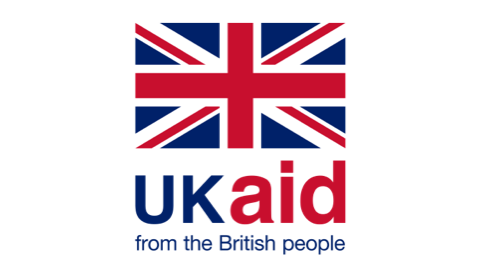 The research of the Mobile for Development Central Insights Unit is currently funded by the UK Foreign, Commonwealth & Development Office (FCDO), and supported by the GSMA and its members.
Like what you read? Share.