Promising starts in mobile microinsurance: Tigo Senegal & Telenor Pakistan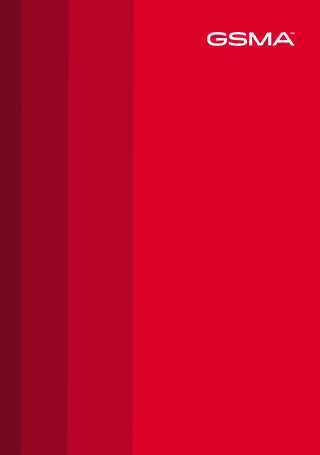 The poor in developing countries are disproportionately impacted by financial shocks and lack financial safety nets to cope with crises. An unexpected shock, such as a medical emergency or the death of a breadwinner, can confine a family to a cycle of debt and poverty.  Insurance is the financial product designed to smooth and manage these shocks. However, traditional insurance providers have struggled to reach lower income segments with insurance policies due to the unfavourable economics of selling and administering low-value "microinsurance" policies. In most of the developing world, insurers have focused on the more easily-served wealthy and banked segments of the population.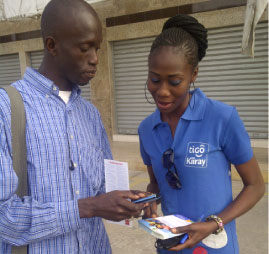 Mobile technology promises to ease some of the trickier aspects of providing microinsurance to the poor and unbanked, such as collections and cost-effective enrolment. Premiums can be collected through a prepaid mobile airtime or mobile money account.  Enrolment can take place over a basic USSD menu. SIM registration databases can assist in collecting and verifying customer information.
According to the Consultative Group to Assist the Poor, 74 operators have launched microinsurance offerings since 2006. A new MMU case study 'Promising Starts in Mobile Microinsurance' profiles two promising young initiatives from mobile network operators (MNOs) that have gained early traction. Both of these operators employ a model where customers are awarded some level of free life insurance in exchange for loyalty to the MNO.
Tigo & Bima in Senegal
Tigo, in partnership with mobile microinsurance specialist Bima, launched their microinsurance product Tigo Kiiray in 2012, expecting it to drive loyalty within Tigo's GSM subscriber base. Tigo Kiiray subscribers are awarded free life insurance cover in exchange for a minimum monthly spend on Tigo's GSM network. Those subscribers can opt-in to a paid version where CFA 330 ($0.69) is deducted from their airtime account each month in exchange for doubled insurance coverage. Tigo has been pleasantly surprised by the direct revenue Kiiray has generated, comparable to Tigo's ringtone and entertainment services revenues. 13% of Tigo Senegal's 3 million GSM subscriber base are currently enrolled in the service. Remarkably, two-thirds of subscribers who qualified for the free loyalty cover also paid for the additional coverage.
Telenor & MicroEnsure in Pakistan
Believing that "mobile financial services will become the new norm" the Telenor Group has made a concerted effort to introduce a full suite of financial services into its Asian operating markets. Telenor set up a joint venture with mobile microinsurance specialist MicroEnsure to focus on insurance, a previously missing piece.  In October 2013, Telenor and MicroEnsure launched the Talkshawk Mohafiz life insurance service into the underpenetrated Pakistani market. Just two months after launch, almost 400,000 subscribers had registered for the service and were receiving cover.
Talkshawk Mohafiz is one half of a two-part insurance suite offered by Telenor. Talkshawk Mohafiz was designed to drive stickiness in their GSM business. A separate insurance product, EasyPaisa Khushaal, was designed to drive uptake of mobile wallets for Telenor's EasyPaisa mobile money service.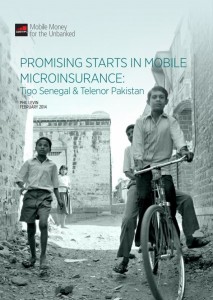 What steps have Tigo and Telenor taken to capture this early success? Read the full case study to find out more