The State of Mobile Internet Connectivity Report 2020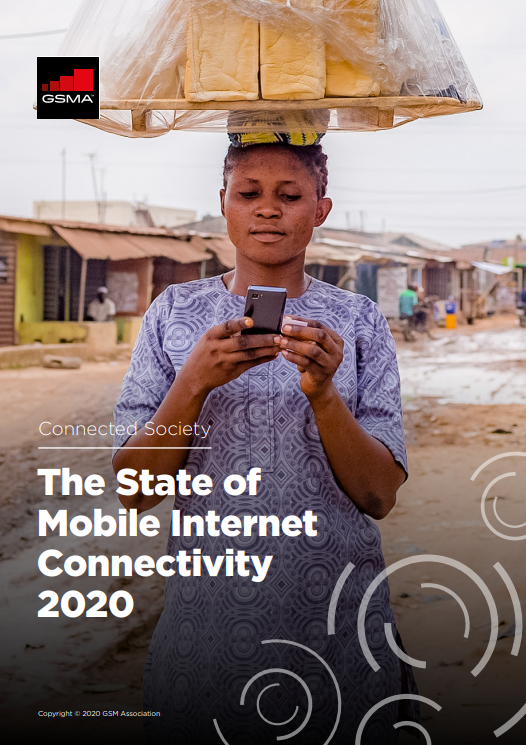 Please note, there is an updated version of The State of Mobile Internet Connectivity Report. Download the 2022 report and click on the button below to access all 2022 resources.
The 2020 resources are listed below:
Almost half of the world's population – 3.8 billion people – are using mobile internet. This continues to grow, with an additional 250 million people connecting for the first time in 2019. For many citizens, mobile is their only means of accessing the internet, helping to unlock significant and life-enhancing knowledge, products and services.
However, the growth in mobile internet adoption is slower compared to the growth in coverage. As a result, in 2019, 3.4 billion people who lived within the footprint of a network were not accessing mobile internet services. Those in low- and middle-income countries are disproportionately affected, and COVID-19 has reinforced the impacts of the digital divide, with the unconnected – who tend to be poorer, have lower levels of education and live in rural areas – less able to mitigate the economic and social disruptions to their lives. Connecting the unconnected is therefore more important than ever.
The State of Mobile Internet Connectivity report is the annual flagship publication of the Connected Society programme. This report is in its third year and provides the mobile industry and other stakeholders with a comprehensive overview of the trends in global connectivity to inform progress towards closing the coverage and usage gaps and the key challenges. The report accompanies the fifth annual update of the GSMA Mobile Connectivity Index, a tool which measures the performance of 170 countries, representing 99% of the global population, against the key enablers of mobile internet adoption: infrastructure; affordability; consumer readiness; and content and services. The Index was developed as part of the mobile industry's commitment to drive mobile internet connectivity and accelerate digital inclusion.
The authors hosted a webinar to discuss the major findings of the report and to provide a demo of the MCI web tool. Click here to watch the webinar recording.
Mobile Connectivity Blog Series: