The Impact of COVID-19 Regulatory Measures on Mobile Money Services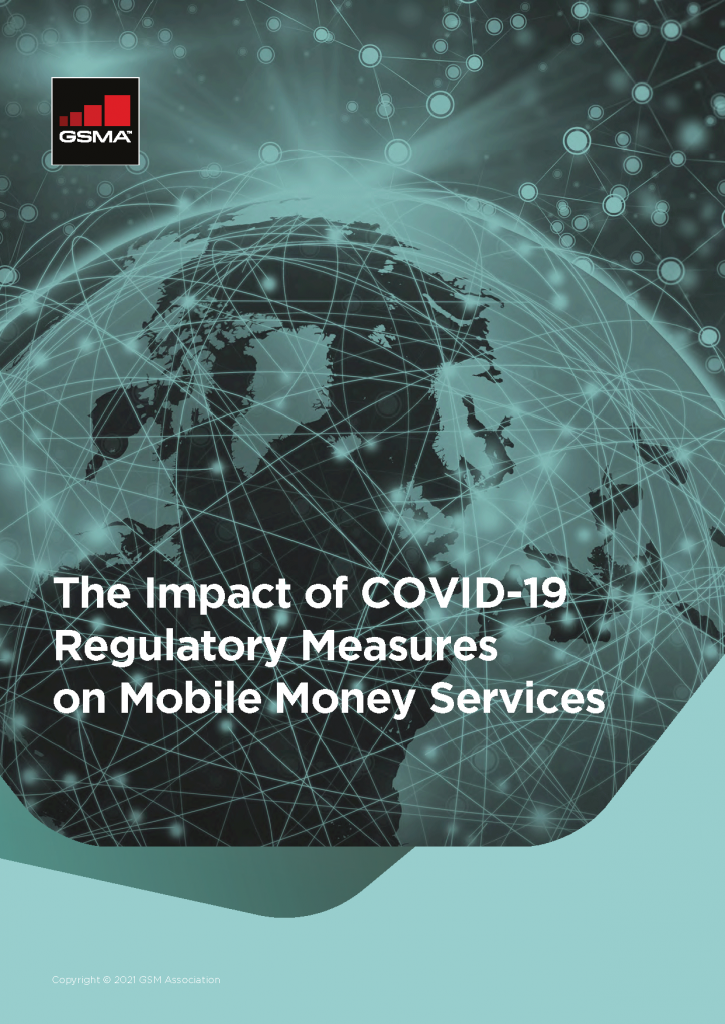 The COVID-19 pandemic has affected almost every sector globally, significantly reducing consumer demand for products and services. Governments worldwide have allocated more than $13 trillion to counter these devastating economic impacts and stabilise economies.
In many emerging markets national lockdowns necessitated the increase in mobile money services to sustain livelihoods, leading to an increase in the number of new mobile money account registrations and operating costs.
Mobile money providers largely facilitated these changes in line with the national financial inclusion objectives, and regulators also played a key role in promoting the use of digital financial services by introducing a range of regulatory interventions to mitigate the impacts of COVID-19.
The vast majority of these regulatory interventions introduced had positive outcomes. However, measures such as fee waivers or elimination of fees had adverse implications on mobile money provider revenues.
This report looks at the cases of  Ghana, Zambia, Kenya, and Rwanda, their methods of implementing COVID-19 regulatory measures and how this impacted their mobile money services.