The M4D Opportunity in India: Companies Act 2013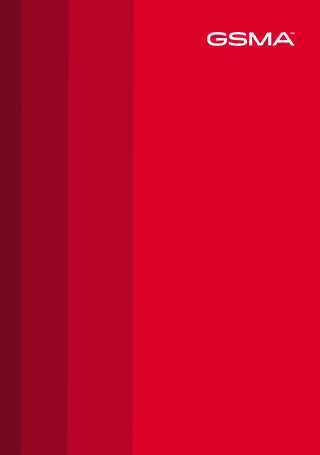 In the last couple of decades, India has undergone an dramatic transformation, as a result of impressive economic growth. In 1991 the country had a GDP per capita of $354, a figure that by 2012 had risen to $1,489 (Source: World Bank, both figures in Current US $). Nonetheless, while India has risen to become the world's 10th largest economy, poverty in India, however measured, remains high and many of its citizens continue to face large challenges in a wide range of areas. We believe that the mobile phone has a crucial role to play in changing this. Across emerging markets, including in India, mobile represents some of the predominant infrastructure. We believe it is the transformative technology that enables us to put relevant, impactful services in areas like health, education and agriculture, into the hands of underserved people.
'The M4D Opportunity in India: Companies Act 2013'– outlines some of the implications of new Indian Companies Act, which mandates that the largest Indian companies will have to spend 2% of net profit (before tax) on Corporate Social Responsibility (CSR) activities. The Act also increases the burden on certain companies, which include the large mobile phone operators, in terms of the formal reporting of CSR. Increased government involvement this area has raised some concerns amongst certain sections of the Indian business community. Moreover, the precise implications of this new Act remain unclear, in large part due to the law's phrasing. However, it is clear that all large Indian companies, including operators, will have to think carefully about how they approach CSR in the light of these developments. Mobile operators in India are already well placed to do this, given that this are already responsible for a large positive social and economic impact, both through their core business activities and through the provision of mobile products and services to underserved populations in essential areas. We argue that by continuing to align CSR with core business, operators can make the greatest possible social impact, while simultaneously supporting their underlying business. Careful thought will also need to be given to the data and level of analysis used to monitor CSR as well as forging appropriate partnerships with those already involved in the social impact space.
This document was originally produced as part of the former Mobile for Development Impact programme.