The Value of Pay-as-you-go Solar for Mobile Operators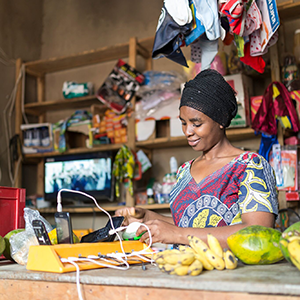 The mobile industry and pay-as-you-go (PAYG) solar companies are natural allies. The rapid growth of the PAYG model has been fuelled by mobile money technology allowing low-income households to make payments for their solar home system. In return, mobile operators expect to get more value from PAYG clients by increasing and diversifying their mobile usage, but this has hardly been demonstrated so far. Quantifying the value of these partnerships for each industry can help lead to greater collaboration for mutual benefit.
This study aims to measure the underlying value that exists in these partnerships for mobile operators by analysing PAYG clients data from five different countries (Uganda, Rwanda, Benin, Côte d'Ivoire, and Zambia) over a 12 month period. The findings provide robust evidence for the immense value that PAYG solar has for mobile operators to grow their business – helping them to reach more consumers and deepening their use of mobile services.
This report is available in English and French.