(Webinar) GSMA Inclusive Tech Lab: What is it and how do I collaborate?
If you are interested in collaborating with the Lab or would like to learn more, watch this webinar where we shared:
An overview of the GSMA Inclusive Tech Lab;
The eligibility criteria for applying;
The key steps involved in scoping a project for the Lab, where we will walk through an example project; and
How you can apply to collaborate with the Lab.
Speakers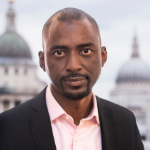 Munir Bello
Technical Lead, GSMA Mobile Money Certification
Munir is the Technical Lead for the GSMA Mobile Money Certification scheme, the first global certification scheme for mobile money services. In this role, Munir is responsible for managing the evolution of the Certification criteria, ensuring that a high bar is maintained in order to promote excellence in operational practices. Key arears covered include AML/CFT/Fraud, risk management, channel security and consumer protection. Prior to joining the GSMA, Munir worked for seven years at Teasy Pay, where he was instrumental in the setting up, launching and scaling of its services. As the Head of Audit and Risk Management, Munir spearheaded the pilot and audits for the regulators to ascertain platform security and operational competence culminating in Teasy being fully licensed to operate as a mobile money provider. Munir holds a Masters of Research in Enterprise Systems Implementation from Cranfield University, UK, a MSc in Business Information Systems with Management from Middlesex University, London and a BSc from Bayero University, Kano. In addition, he has a certificate in Digital Money from The Fletcher School at Tufts University and has participated in the Executive Education Programme on Rethinking Financial Inclusion at Harvard Kennedy School.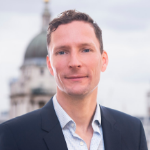 Bart-Jan Pors
Director of Inclusive Financial Technology
Bart-Jan is Director of Inclusive Financial Technology for the GSMA's Mobile Money Programme. His team researches, develops, test, and pilots the latest technologies, and ensuing operating models, that are relevant to the future of mobile money. He is responsible for the GSMA Inclusive Tech Lab, in which the GSMA, mobile money operators, technology providers, payments companies, and other industry stakeholders can work together to develop and trial technological solutions for the industry's biggest challenges and opportunities related to financial inclusion of the poor.
Before joining the GSMA, Bart-Jan consulted companies around the globe in the domain of mobile and digital payments, including operators, handset manufacturers, banks, and regulators. After, he managed a business unit for UL, working with leading handset manufacturers and financial institutions to bring their innovative mobile payments services to market in 25+ countries.
Bart-Jan has worked and lived abroad in various countries, including the US, Brazil, Switzerland, and Sudan. He holds a PhD in Physics from Leiden University.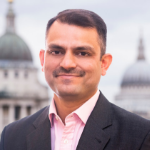 Anant Nautiyal
Senior Manager, Inclusive Tech Lab
Anant Nautiyal is a Senior Manager, Inclusive Fintech in the Mobile Money team at GSMA. In this role, he is specifically focused on facilitating technical projects for the GSMA Inclusive Tech Lab in a wide range of topics including interoperability, merchant payments, seamless services integration in the mobile money ecosystem, and much more. Prior to joining GSMA, Anant worked at the International Telecommunication Union (ITU) in Geneva, and in philanthropic and consulting roles in the M4D space. He holds an MBA in International Business, and an MSc in Development Management from the London School of Economics.